Summer of Sonic Retrospective 2013
Can you believe it? The Summer of Sonic event was almost a month ago! Relive the day very soon… NOW!
The sixth Summer of Sonic convention was back in London this year after making way for the 2012 Olympics last year. Are you readers still suffering from post-con blues or are you all geared up ready for the next meetup? (Sonic London - 7th September)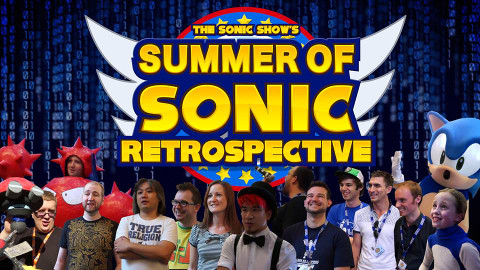 If you would like to relive the experience of Summer of Sonic, or if you couldn't make it and would like to find out what the Summer of Sonic is about, the Sonic Show have put together another of their Summer of Sonic Retrospective videos coming this evening at around 6pm. We'll update this post when the video has been released! UPDATE: Here's the video restrospective you have been waiting for, courtesy of The Sonic Show!
The video features interviews with the Summer of Sonic staff and volunteers, the people at SEGA who allow them to do what they do and even an appearance from the blue blur himself.
So, get ready because the fun is about to begin once more…
Want to send us tips? Send them to newstips[at]radiosega[dot]net!
30th August, 2013 - 12:01 GMT
foreversonic
Article viewed 188 times
Comments:
You need to be logged in to post a comment.
Please login using the boxes at the top of the page.




Requests between 8th Dec and 15th Dec

Let's Go Away
Daytona USA

Opa-Opa! [RD.1]
Fantasy Zone [Mark III]

Dragon Dance
Sonic Lost World

The Cosmic Smash (Radio Edit)
Cosmic Smash

First Chapter ~ A prelude
The House of the Dead 2


Replies: 26

Replies: 16

Replies: 2

Replies: 8

Replies: 1850


http://www.segadriven.com/

http://www.sonicradio.net/

http://www.lastminutecontinue.com/

http://www.sonicstadium.org/

http://www.radionintendo.com/

http://www.summerofsonic.com/

http://outrun86.wordpress.com/

http://www.projetosegabrasil.com/

http://www.stconline.co.uk/

http://soniclondon.com/