Sonic Takes To The Skies Once More In Macy's Thanksgiving Parade
The blue hedgehog will once again fly around New York.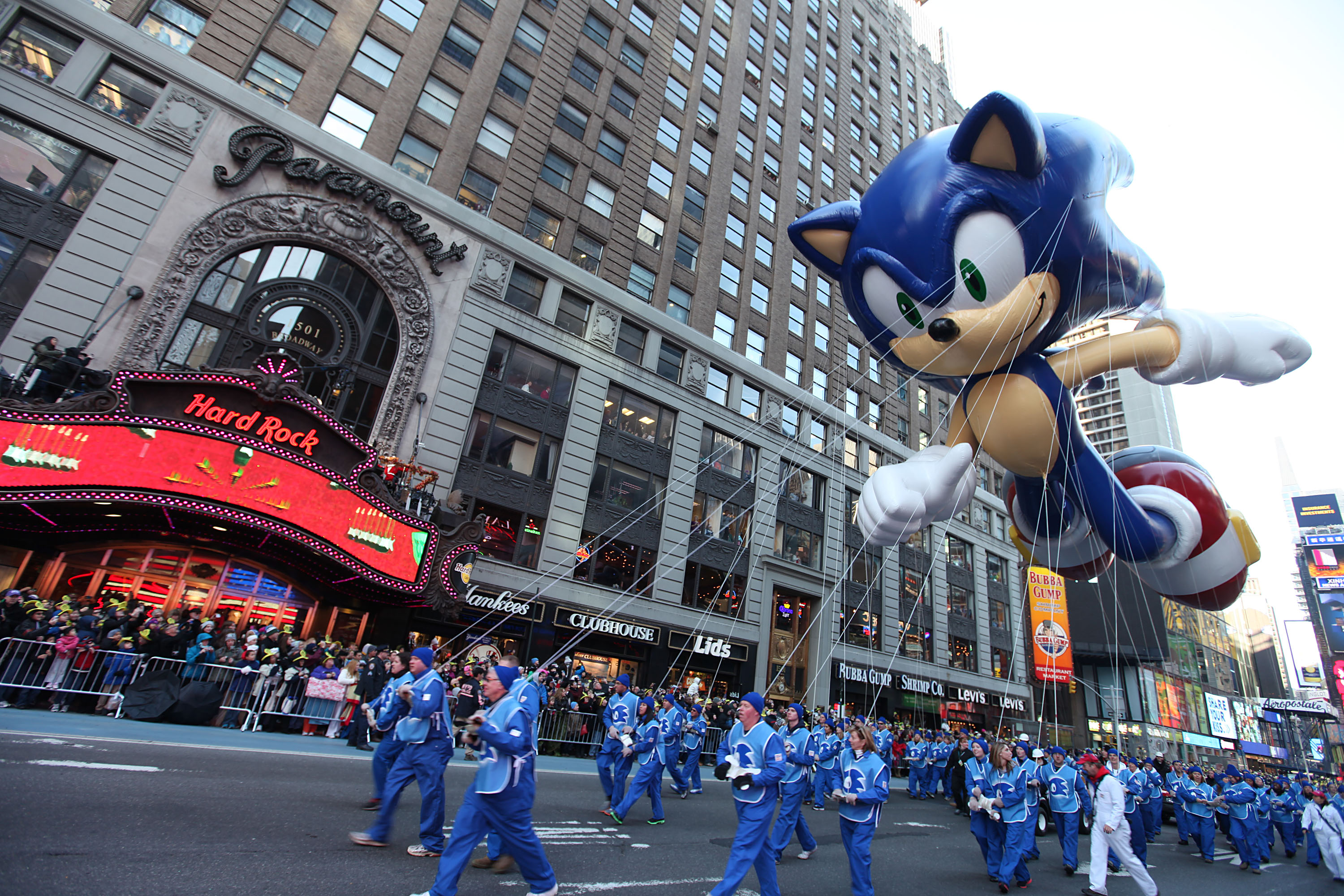 Sonic the Hedgehog will once again soar through the skies of New York in balloon form during this year's Macy's Thanksgiving Parade.
The traditional annual parade will feature other famous balloons, such as Snoopy and buddy Woodstock, and Paul Frank's monkey Julius.
This year's Thanksgiving Parade will take place on the 28th of November, between 9am and 12pm, local time. If you're around and wish to watch the balloons being filled with helium the night before, go here.
SOURCE: Citi Tour via SSF1991 on Twitter.
Want to send us tips? Send them to newstips[at]radiosega[dot]net!
2nd September, 2013 - 17:26 GMT
KC
Article viewed 182 times
Comments:
You need to be logged in to post a comment.
Please login using the boxes at the top of the page.




Requests between 8th Dec and 15th Dec

Dragon Dance
Sonic Lost World

Anu Orta Veniya
Panzer Dragoon Orta

The frenzy wilds
Phantasy Star Online Episode 1&2 [Arrang

Endless Mode
Puyo Pop Fever

Snowy Scenery ~ Version 2
Shenmue


Replies: 15

Replies: 2

Replies: 8

Replies: 1850

Replies: 25


http://www.segadriven.com/

http://www.sonicradio.net/

http://www.sonicwrecks.com

http://www.sonicstadium.org/

http://www.radionintendo.com/

http://www.summerofsonic.com/

http://outrun86.wordpress.com/

http://www.projetosegabrasil.com/

http://www.stconline.co.uk/

http://soniclondon.com/