Yogscast Stream Leaks Ryo Hazuki's DLC Arrival to S&ASRT
Still no Shenmue 3, but hey this is the next best thing, right?
A recent Yogscast stream (the same Yogcast that has its own Simon as a charitable DLC) just leaked out a new DLC set to come to Sonic & All-Stars Racing: Transformed. Returning from his first racing outing, Shenmue's own Ryo Hazuki will be in S&ASRT, we just don't know when and on what system(s).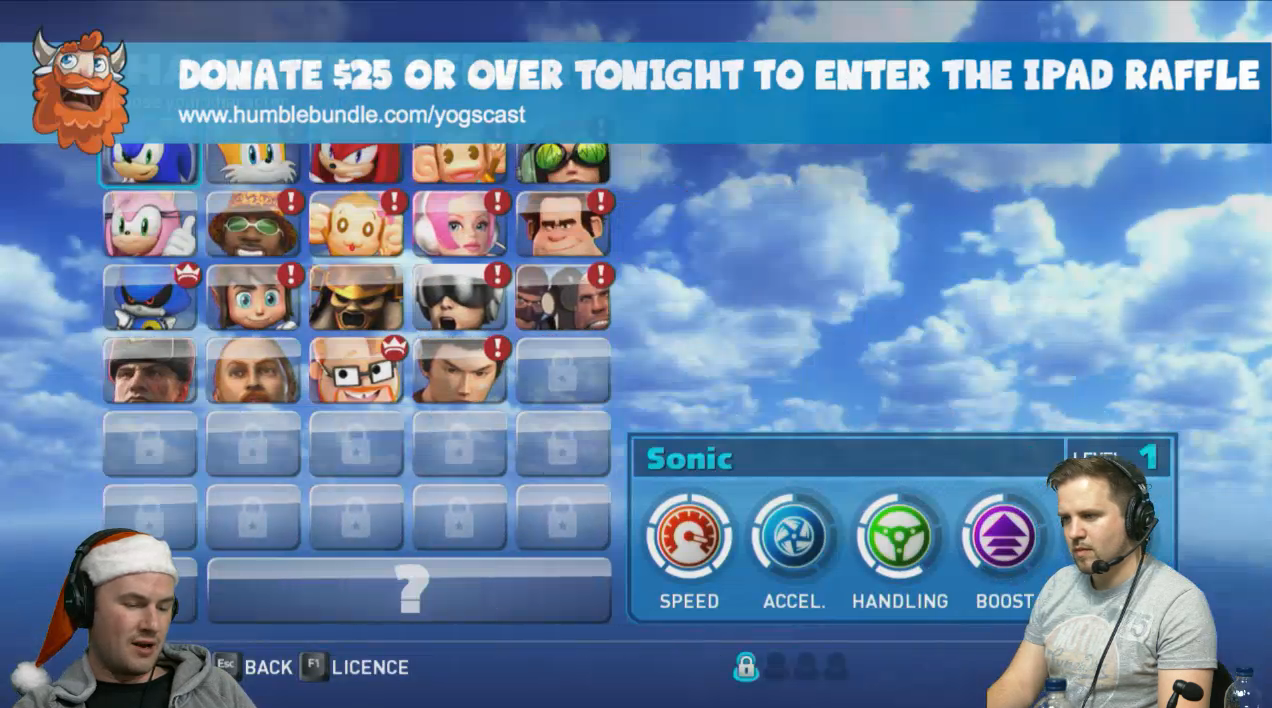 (Screencaps courtesy of Sonic Retro)
Around the 40 minute mark of Yogcast's stream, on the game's character select screen (above), apart from many locks, Ryo's face was shown. As for what he drives is another classic: it appears in the pictures below, Ryo's normal vehicle isn't his trusty forklift, rather him racing in an OutRun arcade cabinet. (Can we say CARCEPTION?)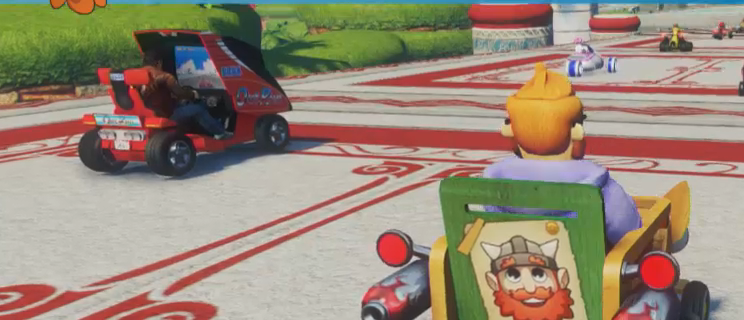 As for his other modes of transport, there's him in a Hang-On-styled boat for watercraft mode. We don't know what his aerial mode might be but keeping in touch with Yu Suzuki's past works, maybe an After Burner II reference maybe?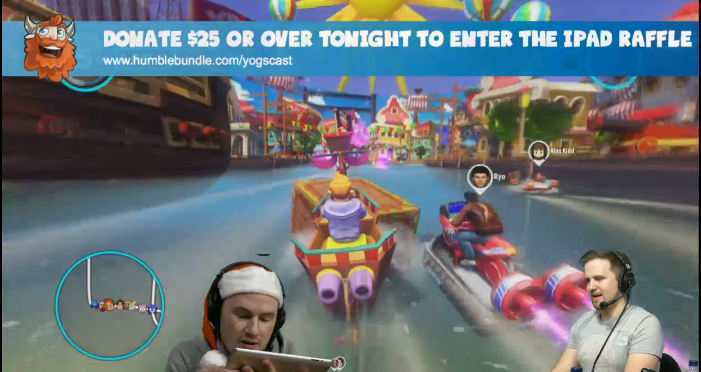 The question is, will this be PC-only, console-only or DLC for every system out there? And when will Ryo be back on the race track?

SOURCE: Sonic Retro
Want to send us tips? Send them to newstips[at]radiosega[dot]net!
17th December, 2013 - 20:39 GMT
Twinny
Article viewed 360 times
Comments:
You need to be logged in to post a comment.
Please login using the boxes at the top of the page.




Requests between 20th Apr and 27th Apr

Dreams in a Pie
Napple Tale: Arsia in Daydream

Curse God Fomalhaut
7th Dragon 2020-II

Movyaboday (Club Zone)
Hell Yeah! Wrath of the Dead Rabbit

Max Man
Streets of Rage Remake

Three Dragons / The Mad True Dragon
7th Dragon [Arrange ver.]


Replies: 2120

Replies: 1043

Replies: 2

Replies: 2325

Replies: 2


http://www.segadriven.com/

http://www.sonicradio.net/

http://www.lastminutecontinue.com/

http://www.sonicstadium.org/

http://www.radionintendo.com/

http://www.summerofsonic.com/

http://outrun86.wordpress.com/

http://www.projetosegabrasil.com/

http://www.stconline.co.uk/

http://soniclondon.com/

http://web8.orcaserver.de/ecco/