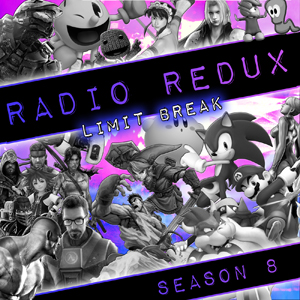 ---
Radio Redux Returns - Sunday 7PM GMT
Once upon a time there was a boy named Kevin, he did a website that a few people liked. Not that many, but he did it anyway for those that cared.

One day he decided that he should do a radio show, this was around the same time podcasts started being "cool". That's a good idea, he thought, I could do a podcast. The first Sonic podcast! So he did. That show was Radio Redux, a mix of music, news and randomness that drew a little audience.

They probably drew it with a crayon.

Now entering its eighth year and its third on Radio SEGA, Radio Redux returns this Sunday with a new format - a mix of SEGA and non-SEGA items. A new co-host assuming after three years AAUK gets the virtual audio cables working and the return of old favourites such as Wrecks Factor which is even now taking entries.

Radio Redux returns to its traditional slot of 7PM GMT on Sundays.
23rd March, 2013 - 23:40 GMT
ArchangelUK
Article viewed 245 times
Comments:
There are no comments for this article.
You need to be logged in to post a comment.
Please login using the boxes at the top of the page.




Requests between 20th Apr and 27th Apr

Dreams in a Pie
Napple Tale: Arsia in Daydream

Movyaboday (Club Zone)
Hell Yeah! Wrath of the Dead Rabbit

Curse God Fomalhaut
7th Dragon 2020-II

Three Dragons / The Mad True Dragon
7th Dragon [Arrange ver.]

Trellia`s Bay
Ecco: The Tides of Time [Mega Drive]


Replies: 1043

Replies: 2118

Replies: 2

Replies: 2325

Replies: 2


http://www.segadriven.com/

http://www.sonicradio.net/

http://www.lastminutecontinue.com/

http://www.sonicstadium.org/

http://www.radionintendo.com/

http://www.summerofsonic.com/

http://outrun86.wordpress.com/

http://www.projetosegabrasil.com/

http://www.stconline.co.uk/

http://soniclondon.com/

http://web8.orcaserver.de/ecco/