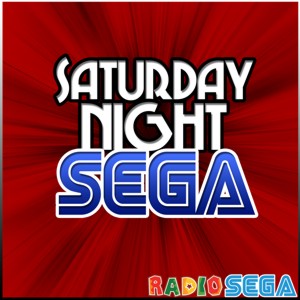 ---
APRIL FOOL: The End
We've had a good run, but recent stream problems have forced my hand.
As you may well know if you've tuned into Saturday Night SEGA for the past couple of months, we've had a fair few occasions where SAM Broadcaster, the streaming software that we use here, hasn't really been too kind to me, causing more than a couple disconnect errors, and generally being a nuisance.
Myself, as well as the guys at Sonic Radio, have been looking into the problems and scratching our heads with confusion, as we're not really too sure what's causing it. I've tried downgrading the live stream, which worked for a while, only for the disconnects to rear their ugly heads again. At this point in time, downgrading the live stream further isn't really an option, as it wouldn't give you guys who tune in live every week the best possible quality, and having to settle for second best just so I can put a show on isn't an option to me.
So, it is with great sadness that I'm having to announce the cancellation of Saturday Night SEGA. 151 episodes isn't a bad number to finish on - OK, it's not the 200 I was hoping for, but the way things have been going recently something serious was bound to happen sooner or later. After all, it was only a couple of weeks ago that SAM crashed a total of three times whilst in the middle of a broadcast.
I'd like to take this opportunity to thank everybody who's ever listened to an episode of Saturday Night SEGA - doubly so if you've been there since the start. Thanks to Mr Stream, who always used SNS as a vehicle to debut his latest and greatest remixes (as well as a couple of banging live mixes); to Mena, who is not only the love of my life but also an inspiration for everything I do; to the many friends that I've had the privilege of getting to know - you're far too plentiful to name individually, but you know who you are. I'd also like to thank Mark for giving me a slot on RadioSEGA in the first place, and allowing me to spout absolute cobblers every week, as well as hopefully play you guys some great music. SNS may have opened doors for me, but it's time to close one on SNS.
For the record - I'm not leaving RadioSEGA, nor will last Saturday's episode be my last live show, but until I know that I'm capable of holding a two hour broadcast without any technical problems not of my doing, I'll be taking a break.
Once again - thank you. In good old SNS fashion, there's only one way we can end this blog entry...
GAME OVER, YEAAAAAAAH!
1st April, 2013 - 02:10 GMT
Gavvie
Article viewed 478 times
You need to be logged in to post a comment.
Please login using the boxes at the top of the page.