Get Ready To Rumble! Virtua Fighter 5: Final Showdown Is On Its Way!
Get ready to get your fighting gear ready, as SEGA's long-running brawler is getting set to hit online gaming stores this June!
As if summer couldn't be more awesome with Anarchy Reigns on the way, but for classic SEGA fighting fans, you may want to mark the entire month of June on your calendars as Virtua Fighter 5 will be ported to the PSN & XBLA with new features under the sub-name Final Showdown.
According to GameNGuide, this new update to the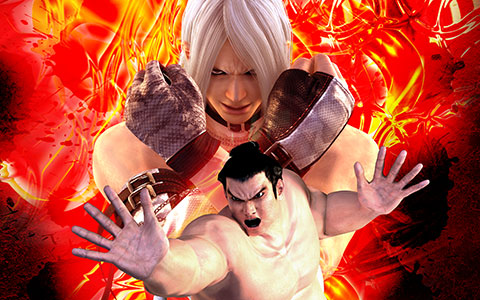 SEGA arcade classic brings in two new characters into the mix, in the form of the French karate expert Jean Kujo, and making a return from Virtua Fighter 3, sumo Taka-Arashi.
As mentioned above, there's a new features such as a new maneuvers called "side-blocks", stage revisions, and a brand new musical score! In addition, all the characters will have new moves in the form of move tweaks to their movesets, animations (pre-fight & winning ones), and customizations. And speaking of customizations, there will be DLC packs arrived straight after the launch of the game!
And lastly, check out the trailer of the game below!
Virtua Fighter 5: Final Showdown will be available for PS3 (via PSN) & the Xbox 360 (via XBLA) June 5th & 6th, respectively.
Are you saving up money for this one? Did you get a chance to play the arcade version of VF5 too? Let us know in the comments below or in our message boards!
Thanks to GameNGuide for the info!
21st May, 2012 - 17:33 GMT
Twinny
Article viewed 418 times
Comments:
There are no comments for this article.
You need to be logged in to post a comment.
Please login using the boxes at the top of the page.




Requests between 24th Apr and 1st May







Replies: 1961

Replies: 5

Replies: 1399

Replies: 918

Replies: 19

http://www.segadriven.com/
http://www.sonicradio.net/
http://www.lastminutecontinue.com/
http://www.sonicstadium.org/
http://www.summerofsonic.com/
http://outrun86.wordpress.com/
http://www.projetosegabrasil.com/
http://soniclondon.co.uk
http://web8.orcaserver.de/ecco/
http://www.dcgaga.com
http://16bap.theclassicgamer.net
http://www.seganerds.com
http://www.sega-addicts.com
http://segadoes.com/
http://thesonicshow.org/
http://twitch.tv/thecorndogbandit