What Does 2014 Hold For Phantasy Star Online 2?
The game's producer tells what fans to expect in this new year.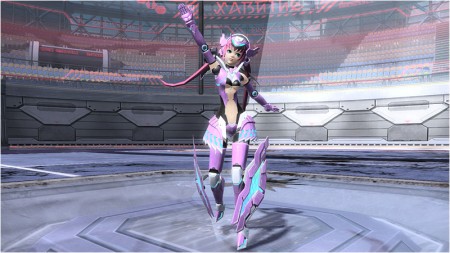 Satoshi Sakai, the man behind Phantasy Star Online 2 recently announced what's to happen in the game within 2014 and beyond. For starters's PSO2's final storyline will be wrapped up this year, as well as tying up any other loose ends through the story.
Its companion title, Phantasy Star Online 2es will also be having a release sometime this year. This particular title's the mobile version to the original PC/Vita versions.
There's also a few notable events to take place for the game this year. The first of which is the Arcs Coalition Festival which they'll be quite a few of them starting this month. Also, in March, Sakai-san also announced a new collaborative update with mangaka Mamoru Nagano . And if that's not all, the game will be celebrating its 2-year anniversary this year as well; Sakai-san promises a big celebration come the actual date.
It's shaping up to be a big year of the game, despite it never coming over to the rest of the world anytime soon. Still we can all join in on the fun right?
SOURCE: SEGA Bits
14th January, 2014 - 00:58 GMT
Twinny
Article viewed 759 times
Comments:
You need to be logged in to post a comment.
Please login using the boxes at the top of the page.




Requests between 17th Apr and 24th Apr







Replies: 1961

Replies: 5

Replies: 1399

Replies: 918

Replies: 19

http://www.segadriven.com/
http://www.sonicradio.net/
http://www.lastminutecontinue.com/
http://www.sonicstadium.org/
http://www.summerofsonic.com/
http://outrun86.wordpress.com/
http://www.projetosegabrasil.com/
http://soniclondon.co.uk
http://web8.orcaserver.de/ecco/
http://www.dcgaga.com
http://16bap.theclassicgamer.net
http://www.seganerds.com
http://www.sega-addicts.com
http://segadoes.com/
http://thesonicshow.org/
http://twitch.tv/thecorndogbandit