Sonic Boom Franchise Announced - Games, TV, Merch, Oh My!
"February 6th. A day that will live in Sonic the Hedgehog infamy."
That quote above really does say a lot of what happened! SEGA has announced the video game adaptation of the upcoming Sonic Boom cartoon. Sonic Boom is in fact the third Nintendo-exclusive title, coming to the Wii U and 3DS. SEGA of America President and COO John Chen stressed that the universe Sonic Boom takes place in "will not be replacing the original franchise."
The game will be developed by BigRedButton Entertainment (led by an ex-Naughty Dog staffer) for the Wii U version and Sanzaru Games (devs of the new Sly Cooper game) for the 3DS version. The game itself will be "totally different experience to previous Sonic games with collaborative gameplay at its core." Thus gameplay witll involve trademark speed with 3D platforming, exploration, combat, and "a new Enerbeam tether mechanic" that will change up from Sonic games' past.
The Wii U version will emphasize on 4-player co-op while the 3DS version will not be port of the Wii U one but more in tone of Sonic Adventure; i.e. hub worlds with branching levels.
Of course, with an announcement like this there's some media to come with it. Check it the trailer below.

SEGA also announced Sonic Boom will kick off a slew of licensing and merchandising. Toy maker TOMY will be providing these new items with the style and likeliness of the TV show. Said TV show will be produced by SEGA of America Inc. and OuiDO! Productions and will air on Cartoon Network U.S. and CANAL J and GULLI in France during the 2014/2015 season, with 52 11-minute standalone episodes. It's said the show will serve as a prequel to the actual game. See the sneak peek of the cartoon below.
And finally, we have screenshots of the game proper, featuring the unveiling of the cast, gameplay and first look of Dr. Eggman from the cartoon!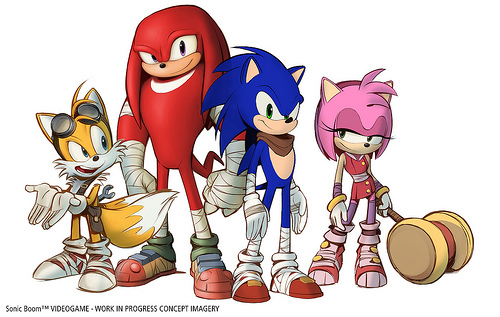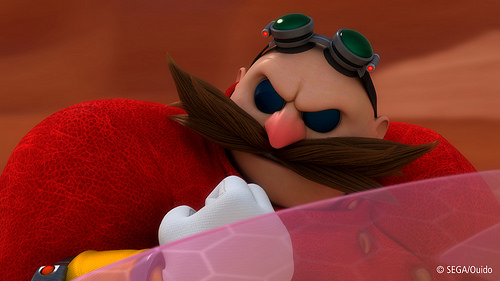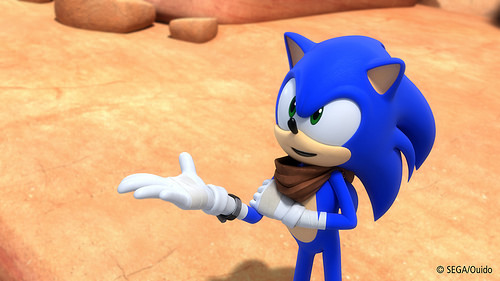 SOURCES: SEGA Blog, Destructoid, GameSpot
6th February, 2014 - 23:37 GMT
Twinny
Article viewed 1030 times
Comments:
You need to be logged in to post a comment.
Please login using the boxes at the top of the page.




Requests between 17th Apr and 24th Apr







Replies: 1961

Replies: 5

Replies: 1399

Replies: 918

Replies: 19

http://www.segadriven.com/
http://www.sonicradio.net/
http://www.lastminutecontinue.com/
http://www.sonicstadium.org/
http://www.summerofsonic.com/
http://outrun86.wordpress.com/
http://www.projetosegabrasil.com/
http://soniclondon.co.uk
http://web8.orcaserver.de/ecco/
http://www.dcgaga.com
http://16bap.theclassicgamer.net
http://www.seganerds.com
http://www.sega-addicts.com
http://segadoes.com/
http://thesonicshow.org/
http://twitch.tv/thecorndogbandit