ANNOUNCING: RadioSEGA's Opposite Week - 22-28th June
A week long event packed full of special "normal" programming streaming to your ears soon!

A couple of months ago, we pledged to you that we'd up the ante with RadioSEGA LiVE to keep you entertained during the upcoming months, and with plenty of new programming beginning during various lockdowns all over the world, we all hope that we've been able to realise this vision for the sake of you, the listeners.

Keeping in line with this vision, we wanted to put on more events than just our usual WinterFest this year. We kicked things off with our awesome "10 Years LiVE" event earlier in March and just a couple weeks later we were able to spin up our "Jammin' 14th" birthday celebrations. After a couple months of planning, we are proud to present you a new LiVE event, and it's like nothing we've ever done before and completely like it at the same time…

Introducing: RadioSEGA's Opposite Week, a week-long event flipping RadioSEGA LiVE on its head! The reigns of various currently running shows will be taken over by other presenters and a bout of insanity shall sweep them all! Our cheeky thanks go to LiVE host INeedFruit for conceiving the idea.

Here's the list of programming getting involved in the insanity:
The Manic Monday Show
Club SEGA
Pick n' Mix
Late and Live
The Hidden Palace
Saturday Night SEGA
SEGA Mixer Drive
You may have noticed that there are certain shows in our lineup that are not included in the above list, those being GLiTCH, The SEGA Lounge, RSN Live and the LMC Block. Those will air as normal during the event week so you'll still get your normal fix of programming while the event is going on.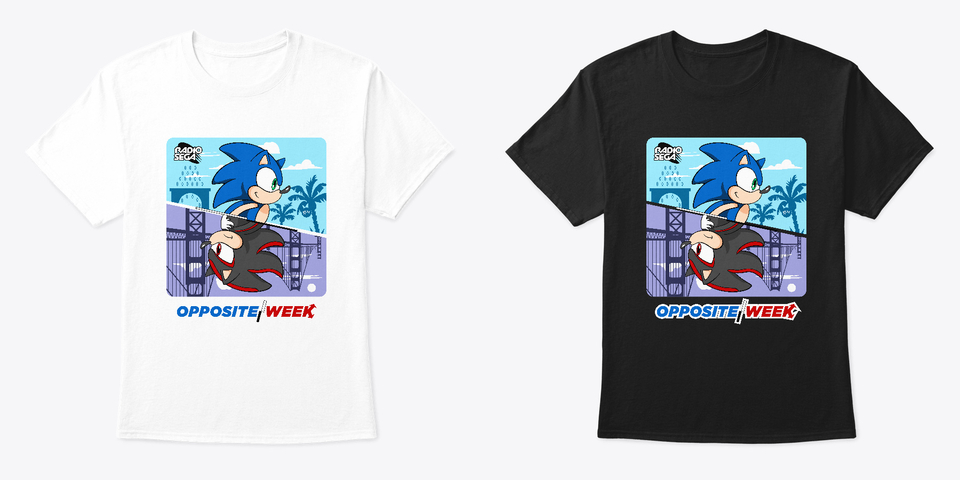 An Opposite Week t-shirt will also be available for purchase up until the 30th of June, with any proceeds raised on The RadioSEGA Shop between now and then going towards SpecialEffect.


We'll be announcing the schedule for the week on the 22nd of June at 8PM, so be sure to join us then for a week with no rulebook in sight!
12th June, 2020 - 23:21 GMT
GreenViper8
Article viewed 1590 times
Comments:
There are no comments for this article.
You need to be logged in to post a comment.
Please login using the boxes at the top of the page.




Requests between 12th Apr and 18th Apr







Replies: 180

Replies: 850

Replies: 93

Replies: 5

Replies: 228

http://www.segadriven.com/
http://www.lastminutecontinue.com/
http://www.sonicstadium.org/
http://www.summerofsonic.com/
http://outrun86.wordpress.com/
https://kngi.org/
https://eccothedolphin.net/
http://16bap.theclassicgamer.net
http://www.sega-addicts.com
http://soniccagedome.net/
http://twitch.tv/thecorndogbandit
http://www.thedreamcastjunkyard.co.uk/
http://yakuzafan.com/
http://puyonexus.com/
http://segabits.com/
https://www.youtube.com/c/NintendoLounge
https://dreamcastyears.co.uk/