RadioSEGA Fan Choice Awards 2020 - Official Announcement
You heard them all year round. But it's finally November. Time for the Fan in you to make that Choice.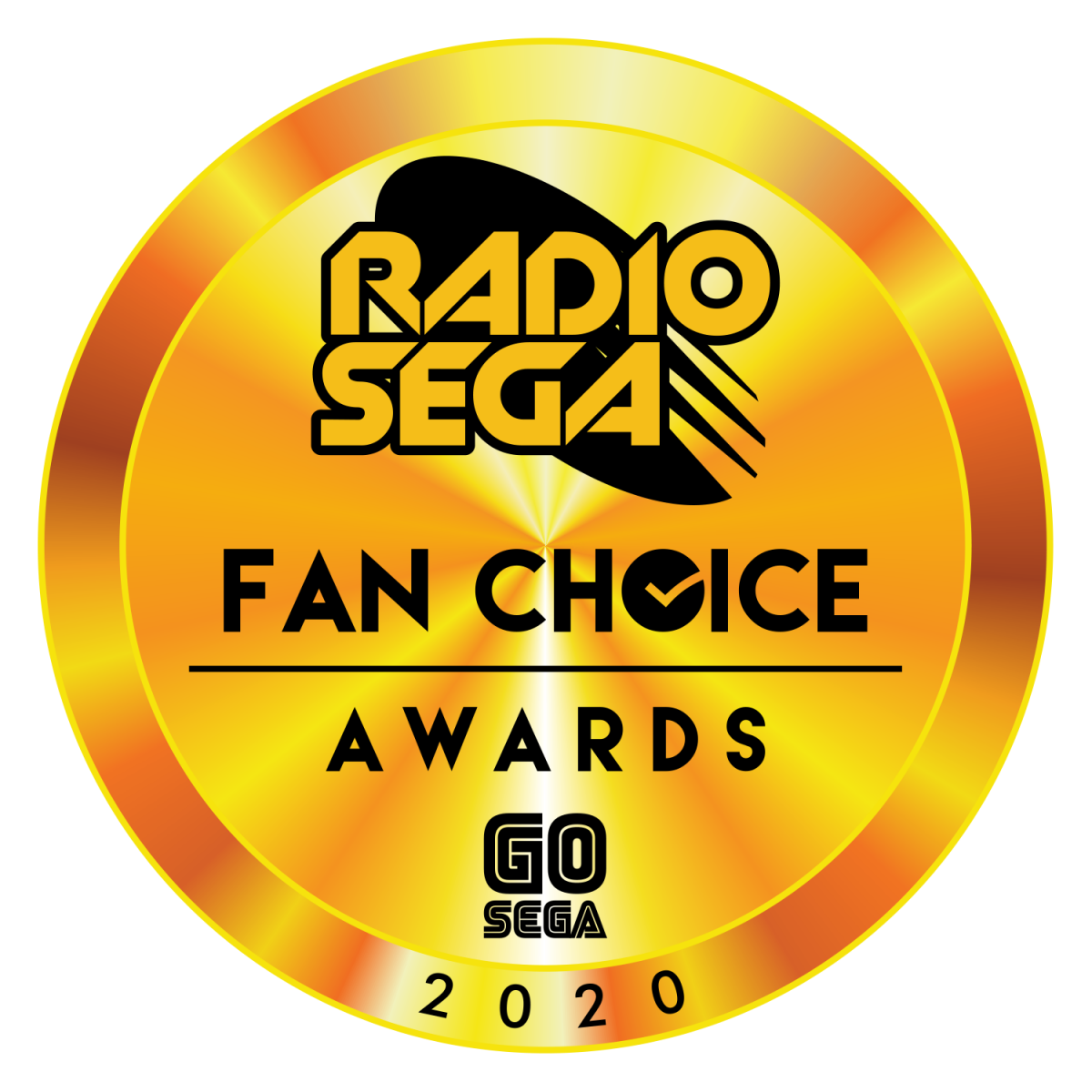 A RadioSEGA community tradition traced back from 2010 to 2013 and rechristened upon return since 2015, our Fan Choice Awards is back, where YOU the wonderful, amazing, Majimagical listeners get to decide the station's top SEGA-related fan arrangement and original tune for the entire year of 2020. Our Remix and Song of the Year catergories have seen lots of music from the past several months, but in the end, only 10 nominees for each will then be voted upon, ultimatey leading to the Fan Choice Awards 2020 Results special in December.
As mentioned on the 1st November episode of SEGA Mixer Drive, its final "Year In Review" poll will go live for two weeks starting on 22nd November, followed by the Fan Choice Remix of the Year nominees being revealed on its 6th December show. And starting now until 7th December, you can send in your Song of the Year contenders to make its 10-nominee list - head to radiose.ga/fanchoice2020 for more details including the reboust list of eligable titles to choose music tracks from (and what a list it is too!).

Happy Fan Choice season!
2nd November, 2020 - 21:45 GMT
Twinny
Article viewed 356 times
Comments:
There are no comments for this article.
You need to be logged in to post a comment.
Please login using the boxes at the top of the page.




Requests between 23rd Nov and 29th Nov







Replies: 161

Replies: 81

Replies: 226

Replies: 41

Replies: 0

http://www.segadriven.com/
http://www.lastminutecontinue.com/
http://www.sonicstadium.org/
http://www.summerofsonic.com/
http://outrun86.wordpress.com/
https://kngi.org/
https://eccothedolphin.net/
http://16bap.theclassicgamer.net
http://www.sega-addicts.com
http://soniccagedome.net/
http://twitch.tv/thecorndogbandit
http://www.thedreamcastjunkyard.co.uk/
http://yakuzafan.com/
http://puyonexus.com/
http://segabits.com/
https://www.youtube.com/c/NintendoLounge