'Dreamcast Years' Joining The RadioSEGA Family With Community Podcast Addition
Read on to find out what our newest addition is all about and when you'll get to hear it.
Since the inclusion of Last Minute Continue's Radio Redux in 2010, RadioSEGA continues being a home for hosting audio content from the SEGA fan community, whether it be music albums or podcasts. And today, on the first day of 2021, we are proud to welcome our latest acquisition of Andrew Dickinson's "Dreamcast Years" Podcast series. The flagship audio production from titular website DreamcastYears.co.uk, the podcast delves not just into the console's legacy but also how it affected/influenced/lasted with gaming during the era itself. Mr. Dickinson himself is no stranger to RadioSEGA, having appeared on the station through The SEGA Lounge interview show, which you can say was the start of a blossoming partnership between RS and DCY. Him and his co-hosts Rich Elsey and Steve Leyland shared some words about DCY joining us:
"Hey hey! Thanks so much! I'm very excited! RadioSEGA has such a great heritage and a wonderful community, so I'm very proud to be a part of the lineup!" - Andrew Dickinson, Dreamcast Years website creator and "Dreamcast: Year One & Dreamcast: Year Two" author

"So this is a little surreal. RadioSEGA became a part of my life after searching for something to bob my head to late one Saturday night waaay back in 2013 (thank you Gavvie!) Fast forward to 2021 and I'm immensely excited to join Andrew and Steve in becoming part of the RS family!" - Rich Elsey, Dreamcast Years contributor

"Dreamcast Years has been a labour of love, which I've been priveleged enough to be a part of. Joining RadioSEGA is very exciting, and I'm looking forward to more people hearing Andrew, Rich and I do our thing." - Steve Leyland, Dreamcast Years contributor

We premiered its preview during WinterFest 2019 to a positive response by listeners and so after healthy discussions were had, we're set to air new episodes of Dreamcast Years on RadioSEGA on Mondays starting 11th January at 8pm GMT/UK Time (9pm CET/3pm ET/12pm PT) and they'll be #FirstOnRadioSEGA too meaning you'll get to hear them first-run before anyplace else.
This announcement joins what is already a strong start to RadioSEGA in 2021; having announced premiering "History of Sonic The Hedgehog" with Tom Campbell coming in January as well as our own 15th anniversary on the horizon.
Welcome aboard, Andrew and Dreamcast Years!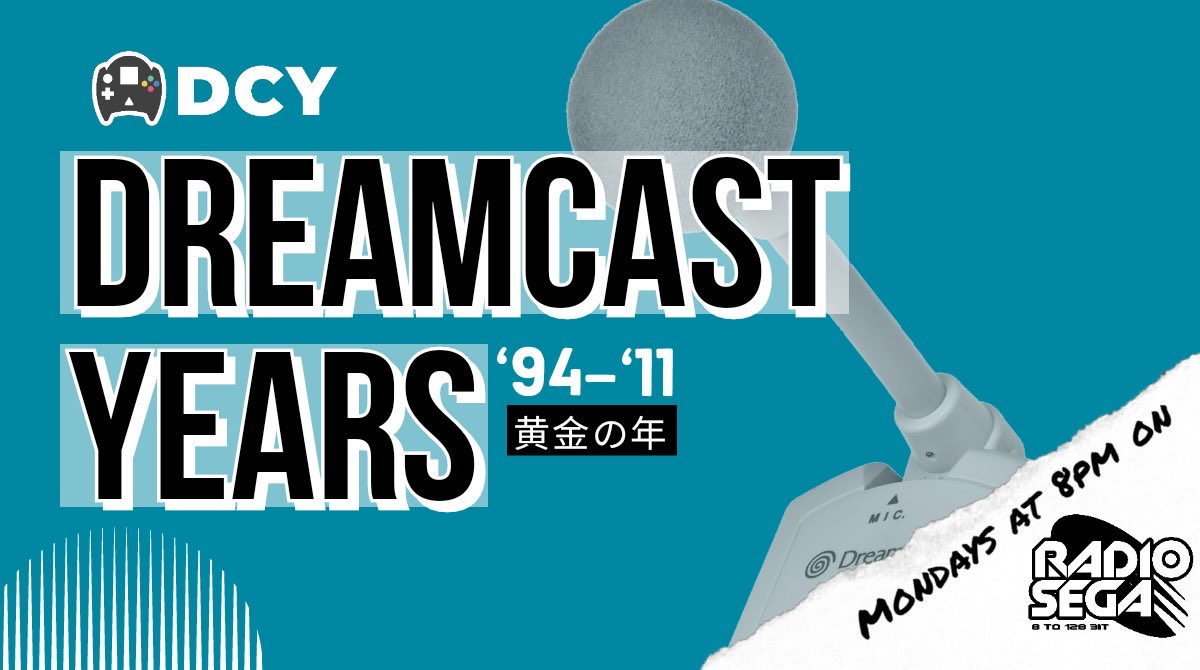 1st January, 2021 - 23:40 GMT
Twinny
Article viewed 1305 times
Comments:
There are no comments for this article.
You need to be logged in to post a comment.
Please login using the boxes at the top of the page.




Requests between 22nd Nov and 28th Nov







Replies: 211

Replies: 125

Replies: 0

Replies: 0

Replies: 11

http://www.segadriven.com/
http://www.lastminutecontinue.com/
http://www.sonicstadium.org/
http://www.summerofsonic.com/
http://soniccagedome.net/
http://segabits.com/
https://dreamcastyears.co.uk/
https://twitter.com/segaguys
https://kngi.org/
https://www.thedreamcastjunkyard.co.uk/
https://outrun86.wordpress.com/
https://eccothedolphin.net/
https://16bap.theclassicgamer.net/
https://puyonexus.com/
https://yakuzafan.com/
https://shenmuedojo.com/
https://thesonicpodcast.podbean.com/
https://www.thesegalounge.com/
https://rspicknmix.com