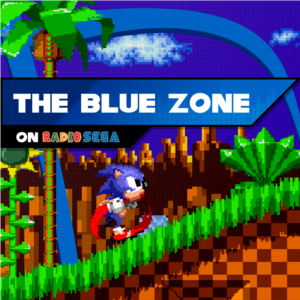 ---
Final Rush
The final episode of The Blue Zone! Special prizes, the return of the Super Sonic Quiz, and more!
Yup, this is it, the final episode of The Blue Zone will happen during RadioSEGA's Winterfest. And what a coincidence, since this is (almost) where the show started last year! We'll be finishing up the show by giving away not 1, but 2 cool prizes to 2 lucky winners! More info on those during the show itself.
How are these gonna be given away? Well, I can tell you about one one them... the Super Sonic Quiz will come back for one last time! You'll be able to take part on the show by joining in via Discord, answer some questions, and probably win something cool while doing so! Stay tuned!
As for Question of the Week and the Speedrunning competition, we'll be announcing the winner of Question of the Week tomorrow aswell. For the Speedrunning Contest, we'll announce the winners of that too.

You can still take part on #BZSpeedrun until tomorrow. Here's a refresher on what stage you need to speedrun:
------------------------------------------------------------------------------
Game: Sonic Advance 3
Stage: Route 99 Act 1
------------------------------------------------------------------------------
As always, there's also a poll this week. This time, you'll be able to vote for your favourite Sonic OST from the games that were featured in The Blue Zone. Go to radiose.ga/bluezone, and vote there! The Top 5 OST's will be picked, and their respective 1st places in the Game of the Week poll will be played!


Like what you see? Then tune in this Saturday at 5PM GMT! Enjoy the Winterfest!
15th December, 2017 - 20:43 GMT
PTKickass
Article viewed 454 times
Comments:
There are no comments for this article.
You need to be logged in to post a comment.
Please login using the boxes at the top of the page.




Requests between 28th Oct and 4th Nov







Replies: 4

Replies: 0

Replies: 1014

Replies: 40

Replies: 2418

http://www.segadriven.com/
http://www.lastminutecontinue.com/
http://www.sonicstadium.org/
http://www.summerofsonic.com/
http://outrun86.wordpress.com/
https://www.facebook.com/groups/soniclondon/
https://twitter.com/cavernsofhope
http://16bap.theclassicgamer.net
http://www.seganerds.com
http://www.sega-addicts.com
http://segadoes.com/
http://thesonicshow.org/
http://twitch.tv/thecorndogbandit
http://www.thedreamcastjunkyard.co.uk/
http://yakuzafan.com/
http://puyonexus.com/
http://segabits.com/
https://www.youtube.com/c/NintendoLounge