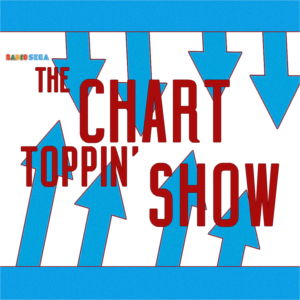 ---
A little explanation on... Chart Toppin' Knockout!
A brand new game comes to CTS, and it depends on your opinion!
Every week from now on, 4 tracks will play on the middle segment. After the show ends, you will be given 1 week to vote on your favourite out of those! These tracks will be picked based upon the all-time request chart numbers at a semi-random basis - I'll try to change it a bit if a specific game series takes over.
After 16 tracks have been played - in 4 weeks - we'll advance to the second stage. The winners will battle it out for a week, to see who's the real champ out of those 16 tracks!
Depending on reception, we'll have another rolls of 16 tracks. Maybe with champions facing each other if we ever get to 4 packs of 16 tracks!
I hope to see you on Discord or Twitter in about 2 hours for a new Chart Toppin' Show episode. :D
~ Rav
23rd September, 2017 - 20:44 GMT
Ravsieg
Article viewed 406 times
Comments:
There are no comments for this article.
You need to be logged in to post a comment.
Please login using the boxes at the top of the page.




Requests between 9th Sep and 16th Sep







Replies: 5

Replies: 134

Replies: 1011

Replies: 16

Replies: 2417

http://www.segadriven.com/
http://www.lastminutecontinue.com/
http://www.sonicstadium.org/
http://www.summerofsonic.com/
http://outrun86.wordpress.com/
https://www.facebook.com/groups/soniclondon/
https://twitter.com/cavernsofhope
http://16bap.theclassicgamer.net
http://www.seganerds.com
http://www.sega-addicts.com
http://segadoes.com/
http://thesonicshow.org/
http://twitch.tv/thecorndogbandit
http://www.thedreamcastjunkyard.co.uk/
http://yakuzafan.com/
http://puyonexus.com/