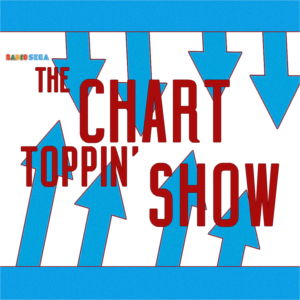 ---
CTS goes on hiatus
It's never easy giving bad news, hence why this took a while...
Yep folks...
Chart Toppin' Show was growing stale and its quality had been dropping for a while now, as a multitude of factors have blocked my creative side & predisposition to make a show. The only reason that kept me going was the overwhelming support of the faithful listener base, but even that was only just delaying the inevitable.
I'm not leaving RadioSEGA entirely, and I don't want to lose touch with you even if it probably won't be on a daily basis.
Maybe some day I'll get the urge to come up with something completely new, or more chart tops. Who knows! We'll let you know.
THANK YOU to every single listener that made it an enjoyable thing to do, that was so hard to let go. We'll keep talking!
~ Rav
7th April, 2018 - 18:25 GMT
Ravsieg
Article viewed 320 times
Comments:
There are no comments for this article.
You need to be logged in to post a comment.
Please login using the boxes at the top of the page.




Requests between 7th Apr and 14th Apr







Replies: 41

Replies: 3

Replies: 2510

Replies: 2420

Replies: 43

http://www.segadriven.com/
http://www.lastminutecontinue.com/
http://www.sonicstadium.org/
http://www.summerofsonic.com/
http://outrun86.wordpress.com/
https://www.facebook.com/groups/soniclondon/
https://twitter.com/cavernsofhope
http://16bap.theclassicgamer.net
http://www.sega-addicts.com
http://segadoes.com/
http://thesonicshow.org/
http://twitch.tv/thecorndogbandit
http://www.thedreamcastjunkyard.co.uk/
http://yakuzafan.com/
http://puyonexus.com/
http://segabits.com/
https://www.youtube.com/c/NintendoLounge