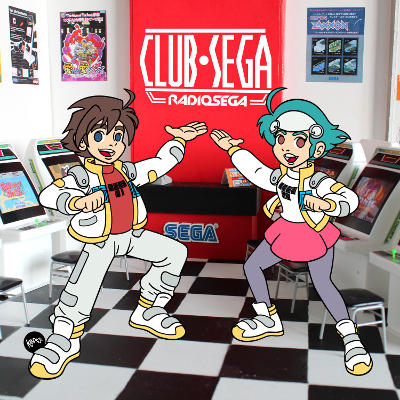 ---
The Model 2 show
A show about the Model 2 arcade board - It changed everything!



This weeks ClubSEGA celebrates one of gaming finest pieces of hardware and the music that was played on it! The Model 2 board was the second (go figure) gaming machine to use 3D graphics using polygons and whilst the Model 1 was a pioneering piece of hardware the Model 2 is where SEGA truly asserted itself as king of the 32bit Arcade. So, lets celebrate this awesome piece of tech by kicking back, reminiscing and enjoy the sweet sweet sounds of it's games library (and what a games library it was!)
Lots of great games to request here! Link below.
If you want to compete in any of our games then follow the link for the High Score thread
Here's the thread for the High Score competition
Also if you would like to catch up on any episodes that you might have missed then you can do so here:
Club SEGA - Your one stop coin-op spot for all your arcade needs.
Wednesday at 8pm UK - 7pm GMT - 9pm CEST - 3pm EST - 12pm PST
29th April, 2020 - 18:19 GMT
i need fruit
Article viewed 104 times
Comments:
There are no comments for this article.
You need to be logged in to post a comment.
Please login using the boxes at the top of the page.




Requests between 25th May and 31st May







Replies: 56

Replies: 0

Replies: 1522

Replies: 181

Replies: 2

http://www.segadriven.com/
http://www.lastminutecontinue.com/
http://www.sonicstadium.org/
http://www.summerofsonic.com/
http://outrun86.wordpress.com/
https://www.facebook.com/groups/soniclondon/
https://eccothedolphin.net/
http://16bap.theclassicgamer.net
http://www.sega-addicts.com
http://twitch.tv/thecorndogbandit
http://www.thedreamcastjunkyard.co.uk/
http://yakuzafan.com/
http://puyonexus.com/
http://segabits.com/
https://www.youtube.com/c/NintendoLounge
https://kngi.org/