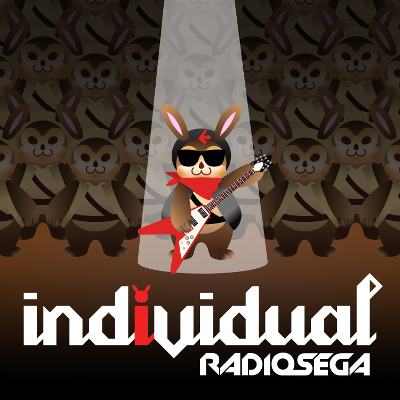 ---
Cold Burn
The first American with an episode of Individual will be Brian Coburn, a sound effects designer with both a surprising and perfectly sensible style of music.
This will be our last Western composer for the show, and the first American. It was originally suggested as a slight joke, but now I'm really excited to cover Brian Coburn. He's a sound effects guy at heart like Mariko Nanba, so check out the show for talks and music of Cyborg Justice, DOOM, Ghen War, and more!
You can send in your requests, I've got enough space for about 6 of them. Feel free to request any song from a project Coburn's worked on or any remix of a song composed by him. You can send me your requests via Discord (
I'll be listed in RadioSEGA's Discord
) or Twitter (
this is me
). You've only got about one more day to request before I start recording the episode on Tuesday, though!
If you're not sure what songs are eligible and don't mind mild spoilers, feel free to check out these sites:
If you're wondering when this show airs, it's on Wednesdays (this time the 17th) and airs at:
6:00 PM - United Kingdom Time (most RadioSEGA folks)
8:00 PM - Central European Time (me and some others)
and lasts for up to 2 hours!
Comments:
There are no comments for this article.
You need to be logged in to post a comment.
Please login using the boxes at the top of the page.




Requests between 22nd Nov and 28th Nov







Replies: 0

Replies: 211

Replies: 125

Replies: 0

Replies: 4

http://www.segadriven.com/
http://www.lastminutecontinue.com/
http://www.sonicstadium.org/
http://www.summerofsonic.com/
http://soniccagedome.net/
http://segabits.com/
https://dreamcastyears.co.uk/
https://twitter.com/segaguys
https://kngi.org/
https://www.thedreamcastjunkyard.co.uk/
https://outrun86.wordpress.com/
https://eccothedolphin.net/
https://16bap.theclassicgamer.net/
https://puyonexus.com/
https://yakuzafan.com/
https://shenmuedojo.com/
https://thesonicpodcast.podbean.com/
https://www.thesegalounge.com/
https://rspicknmix.com