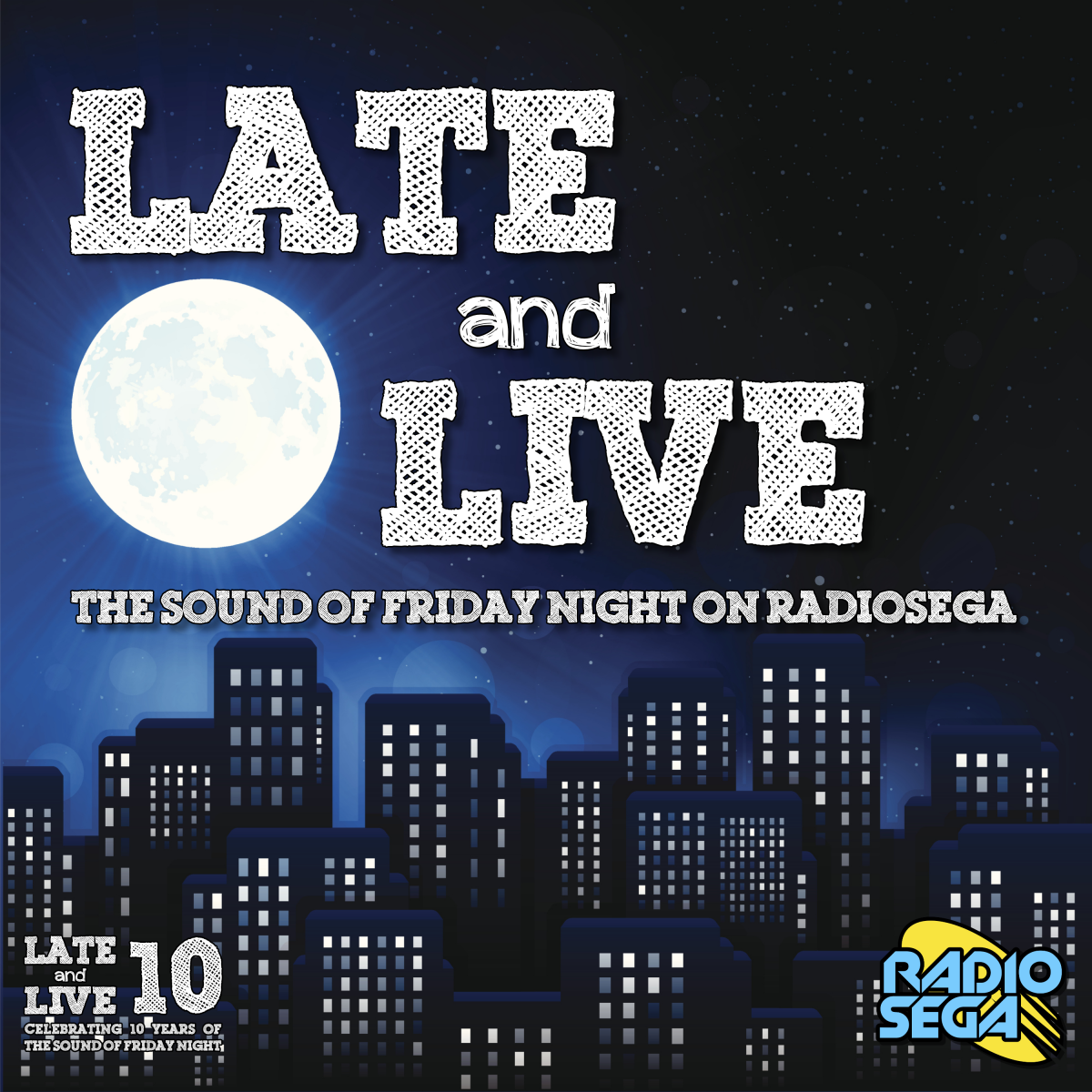 ---
Celebrating Sonic's 30th on Late and Live this Friday! (requests are now closed)
30 years ago this week, a legend was born with the release of the original Sonic the Hedgehog game so it's only right that we celebrate this momentous occasion on this Friday's Late and Live!
The thing is, it's also the final Friday of the month so, in a first for Late and Live, our final Friday Listener Mix has been transformed into Sonic's 30th Anniversary Listener Mix where I want you to pick your favourite Sonic tracks for me to play on our final Friday show!
UPDATE: Requests are now closed - thanks to everyone who sent their requests in!
Request slots are limited but there is still room if you want to request your favourite Sonic song or two. Send your requests to me via one of the following three methods:
Discord: Send me a private message on our Discord - I'm ResidentSD. (goto http://radiose.ga/discord to join!)
Twitter: send me a tweet or direct message - I'm ResidentSD
E-mail: send an email to residentsd [at] radiosega [dot] net
So let's celebrate the beginning of a legend on the sound of Friday night this week after Pick n' Mix and VGBeats Box as Sonic's 30th Anniversary Listener Mix is LiVE after 10pm UK time (11pm CET/5pm ET/2pm PT/21:00 GMT) only here on RadioSEGA!
Missed the last episode of Late and Live? Download or stream DrScottnik's Late and Pre-Recorded Mix and every episode here or wherever you get your podcasts.

Download - https://www.radiosega.net/media/?show=Late%20and%20Live

Listen on Apple Podcasts - https://podcasts.apple.com/podcast/late-and-live/id1502182355
Or search for Late and Live on Apple Podcasts, Stitcher, Pocket Casts or your podcasting service of choice.
20th June, 2021 - 01:07 GMT
ResidentSD
Article viewed 370 times
Comments:
There are no comments for this article.
You need to be logged in to post a comment.
Please login using the boxes at the top of the page.



Requests between 26th Sep and 2nd Oct












http://www.segadriven.com/
http://www.lastminutecontinue.com/
http://www.sonicstadium.org/
http://www.summerofsonic.com/
http://soniccagedome.net/
http://segabits.com/
https://dreamcastyears.co.uk/
https://twitter.com/segaguys
https://kngi.org/
https://www.thedreamcastjunkyard.co.uk/
https://outrun86.wordpress.com/
https://eccothedolphin.net/
https://16bap.theclassicgamer.net/
https://puyonexus.com/
https://yakuzafan.com/
https://shenmuedojo.com/
https://thesonicpodcast.podbean.com/
https://www.thesegalounge.com/
https://rspicknmix.com
http://www.segapowered.com/