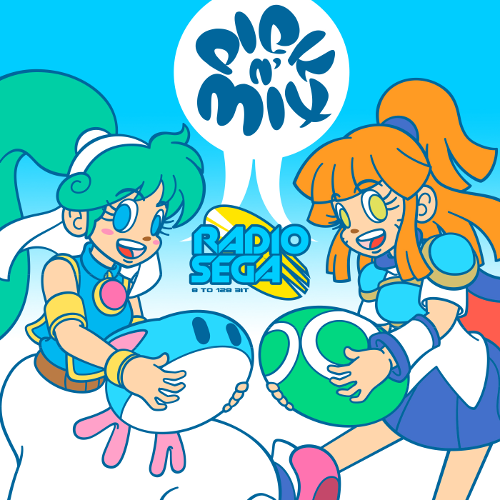 ---
The Ultimate Crossover!
What else can you dub it?
This week, I thought we'd focus on something a little different. Although it's not a SEGA game, tonight's game in question is a title that is a fantastic celebration of the history of gaming and that extends out to our beloved SEGA. In a time when the All-Stars brand has been dropped in favour of just Sonic characters, although we love the renaissance of classic SEGA franchises, we're still feeling the absence of a great crossover game. That's where Nintendo came in with Smash Ultimate, and that's where we'll send our focus this week.

Here's the segments coming up on this week's show:

Code Breakers
A new type of game show for RadioSEGA, revolving around your conundrum skills rather than your knowledge. The rules could completely flip on their head, so for now you're looking to solve 3 anagrams of song titles from the games featured. You've been doing pretty good so far, but we'll see if you can keep up with this week's conundrums!
King of Requesters
The King of Requesters - which is still being influenced at the time of this post - will be focusing on this week so far's top requester to our Top 40 Request Chart on this very site. If you want to take part with a chance of being the King or Queen for the week, you've got some serious work to do in the next few hours!

Where YOU Come into the Mix
As always, I'm looking for your input on this show. If you've got any thoughts to share on the featured Picks or have some music to request, get in touch on Twitter (@RadioSEGA) or via email (viper@radiosega.net) and you'll be sure to be featured.


Step into the ring this Friday at 7PM BST, 8PM CEST, 2PM EDT or 11AM PDT!
7th August, 2020 - 11:30 GMT
GreenViper8
Article viewed 158 times
Comments:
There are no comments for this article.
You need to be logged in to post a comment.
Please login using the boxes at the top of the page.




Requests between 14th Sep and 20th Sep







Replies: 72

Replies: 151

Replies: 2

Replies: 39

Replies: 634

http://www.segadriven.com/
http://www.lastminutecontinue.com/
http://www.sonicstadium.org/
http://www.summerofsonic.com/
http://outrun86.wordpress.com/
https://kngi.org/
https://eccothedolphin.net/
http://16bap.theclassicgamer.net
http://www.sega-addicts.com
http://soniccagedome.net/
http://twitch.tv/thecorndogbandit
http://www.thedreamcastjunkyard.co.uk/
http://yakuzafan.com/
http://puyonexus.com/
http://segabits.com/
https://www.youtube.com/c/NintendoLounge