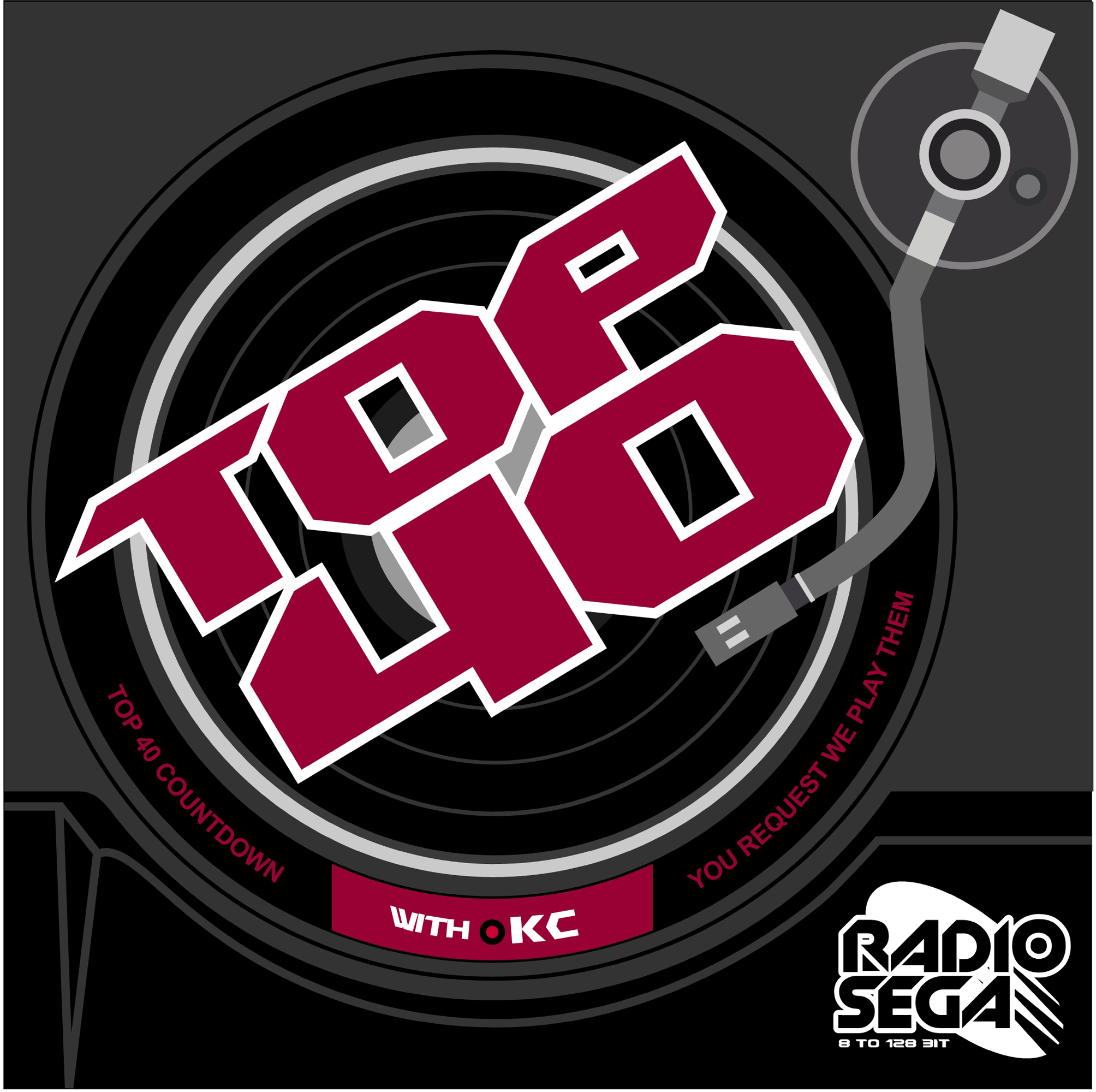 ---
New Show: RadioSEGA's Top 40 Countdown
A new show is coming and you're the one who decides what gets played.
Hello all! Once again I am here to introduce a new show.
Since the Game of the Month Show is going to be a one week a month thing, we need something else to get you warm in the coming cold Monday nights, don't we? For quite sometime, we've been entertaining the idea of our own countdown show. It was something to be implemented with Project 7!
It's my pleasure to announce that coming next Monday at 8pm (UK time) is the first edition of RadioSEGA's Top 40 Countdown. As the name implies, it'll be a weekly show where we play you the 40 most requested songs from our playlist in the previous week. Along with that, I'll be highlighting some of the new additions to our playlist and some of the most neglected gems already available to be requested.
YOU make the show by requesting your favourites. How? First, create a RadioSEGA account. After that, go to "Playlist & Requests" and get requesting! The 40 most requested songs between Sunday and the following Saturday will be played every Monday.
I hope you tune in next Monday, at 8pm (UK time). To find out what time that is where you are, go here.
18th September, 2013 - 15:42 GMT
KC
Article viewed 678 times
Comments:
There are no comments for this article.
You need to be logged in to post a comment.
Please login using the boxes at the top of the page.




Requests between 9th Sep and 15th Sep







Replies: 1

Replies: 189

Replies: 0

Replies: 21

Replies: 2428

http://www.segadriven.com/
http://www.lastminutecontinue.com/
http://www.sonicstadium.org/
http://www.summerofsonic.com/
http://outrun86.wordpress.com/
https://www.facebook.com/groups/soniclondon/
https://twitter.com/cavernsofhope
http://16bap.theclassicgamer.net
http://www.sega-addicts.com
http://twitch.tv/thecorndogbandit
http://www.thedreamcastjunkyard.co.uk/
http://yakuzafan.com/
http://puyonexus.com/
http://segabits.com/
https://www.youtube.com/c/NintendoLounge