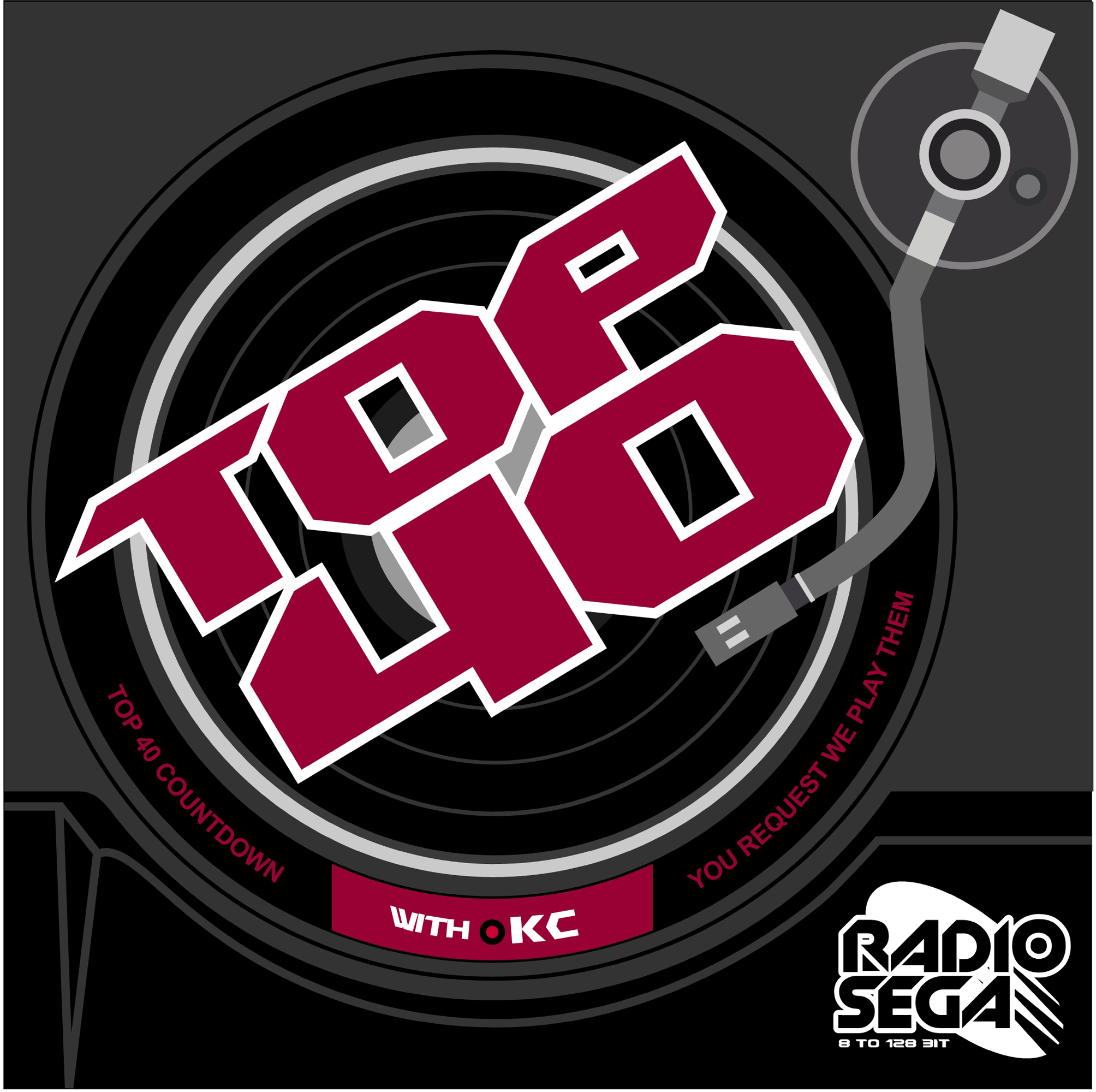 ---
Next Show Celebrates Your Requests And The Dreamcast
Join us on Monday, 14th October for a Dreamcast Special of sorts.
The Dreamcast! SEGA's final console. The end of an era and the beginning of another for the Japanese company. Why mention it now? Wasn't its anniversary already celebrated on the 9th September? Well, that was the "Red Swirl"'s birthday... The European Dreamcast launched a little bit later, on the 14th October.
Guess what day it is next Monday! That's right, your next Top 40 Countdown will be on the exact day the "Blue Swirl" of dreams turns 14. So, it's a 14th Anniversary Special on the 14th!
I'm still going to play you your Top 40 most requested songs of the week. The Playlist Highlights of the week, though, are gonna focus on Dreamcast games. Maybe I'll squeeze a few extra highlights this time.
But YOU can help us celebrate the proper way. How many songs from Dreamcast games can you take to the Top 40? Can you make a Dreamcast tune the number one most requested song of the week?
Don't forget to request at your heart's content and tune in one week from today, Monday, 14th October, at 8pm (UK) for another edition of RadioSEGA's Top 40 Countdown.
8th October, 2013 - 02:00 GMT
KC
Article viewed 551 times
Comments:
There are no comments for this article.
You need to be logged in to post a comment.
Please login using the boxes at the top of the page.




Requests between 9th Sep and 15th Sep







Replies: 1

Replies: 189

Replies: 0

Replies: 21

Replies: 2428

http://www.segadriven.com/
http://www.lastminutecontinue.com/
http://www.sonicstadium.org/
http://www.summerofsonic.com/
http://outrun86.wordpress.com/
https://www.facebook.com/groups/soniclondon/
https://twitter.com/cavernsofhope
http://16bap.theclassicgamer.net
http://www.sega-addicts.com
http://twitch.tv/thecorndogbandit
http://www.thedreamcastjunkyard.co.uk/
http://yakuzafan.com/
http://puyonexus.com/
http://segabits.com/
https://www.youtube.com/c/NintendoLounge