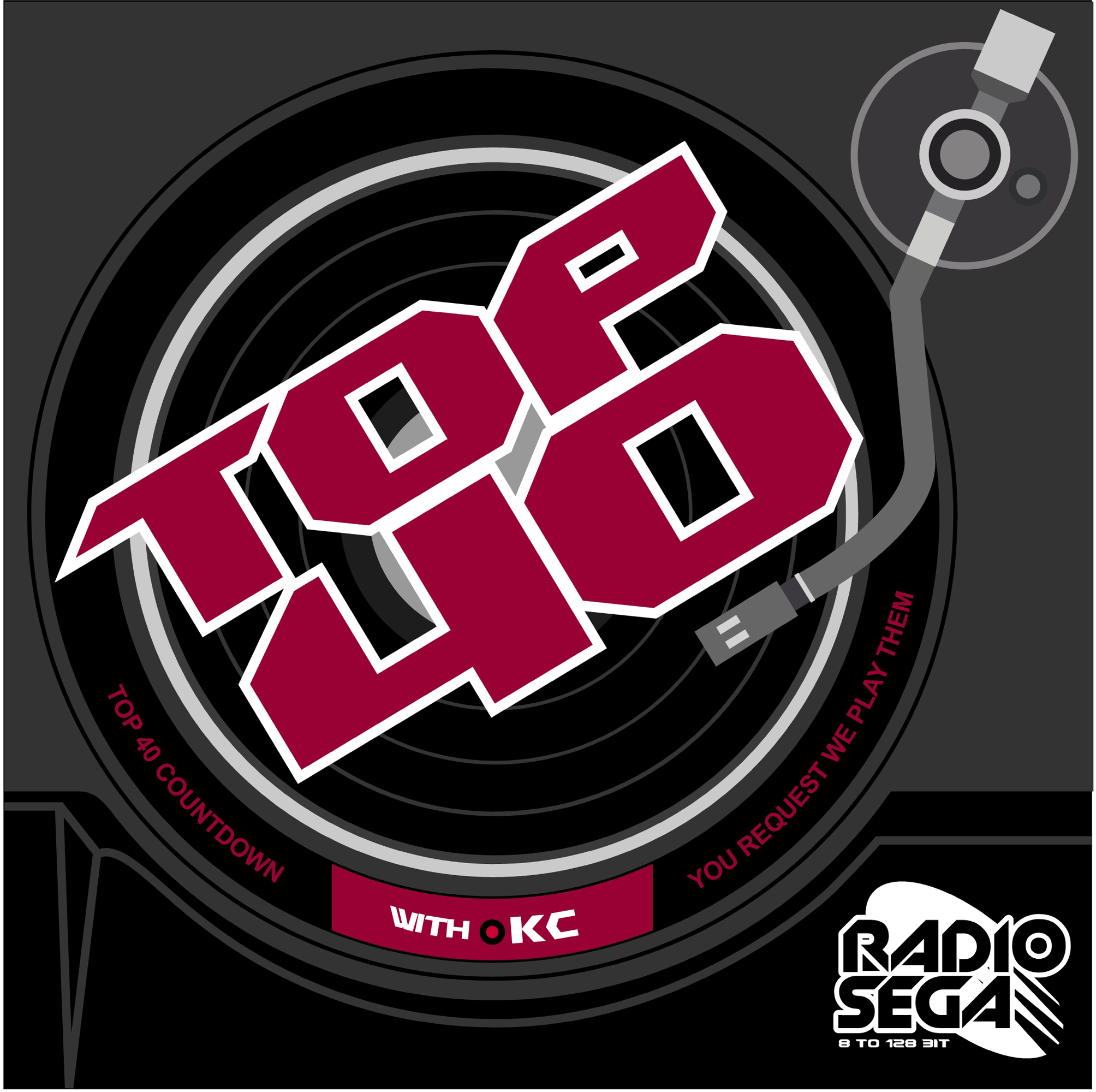 ---
2014 Starts By Counting Down To 2013!
Not really, no. But you'll get the drift if you hit the jump.
2013 will go down in history as the year of many changes on RadioSEGA. Among those, the much expected launch of RadioSEGA's Top 40 Countdown, a show that was years in the making.
To celebrate, we're airing a very special episode of RSTop40 on January 1st 2014. Yes, your RadioSEGA LiVE Year of 2014 starts by counting down the 40 most requested songs during the entire year of 2013. No mistake there: the most requested songs during the previous 365 days!
Of course, requests for this special edition of RSTop40 close at Midnight GMT of December 31st 2013. So, if you want your favourite to still be featured on The 2013 Edition, use the remaining days of 2013 wisely... GET REQUESTING!
Don't forget to tune in to RadioSEGA this Wednesday, January 1st 2014, at 7pm GMT (or a bit earlier for possible pre-show randomness) for RadioSEGA's Top 40 Countdown - The 2013 Edition!
PS 1: Due to this special event, The Cyber Razor Cut will air one hour later at 9pm GMT for this week only.
PS 2: We're still having the weekly chart show on Monday at 8pm GMT.
29th December, 2013 - 21:17 GMT
KC
Article viewed 596 times
Comments:
There are no comments for this article.
You need to be logged in to post a comment.
Please login using the boxes at the top of the page.




Requests between 9th Sep and 15th Sep







Replies: 1

Replies: 189

Replies: 0

Replies: 21

Replies: 2428

http://www.segadriven.com/
http://www.lastminutecontinue.com/
http://www.sonicstadium.org/
http://www.summerofsonic.com/
http://outrun86.wordpress.com/
https://www.facebook.com/groups/soniclondon/
https://twitter.com/cavernsofhope
http://16bap.theclassicgamer.net
http://www.sega-addicts.com
http://twitch.tv/thecorndogbandit
http://www.thedreamcastjunkyard.co.uk/
http://yakuzafan.com/
http://puyonexus.com/
http://segabits.com/
https://www.youtube.com/c/NintendoLounge