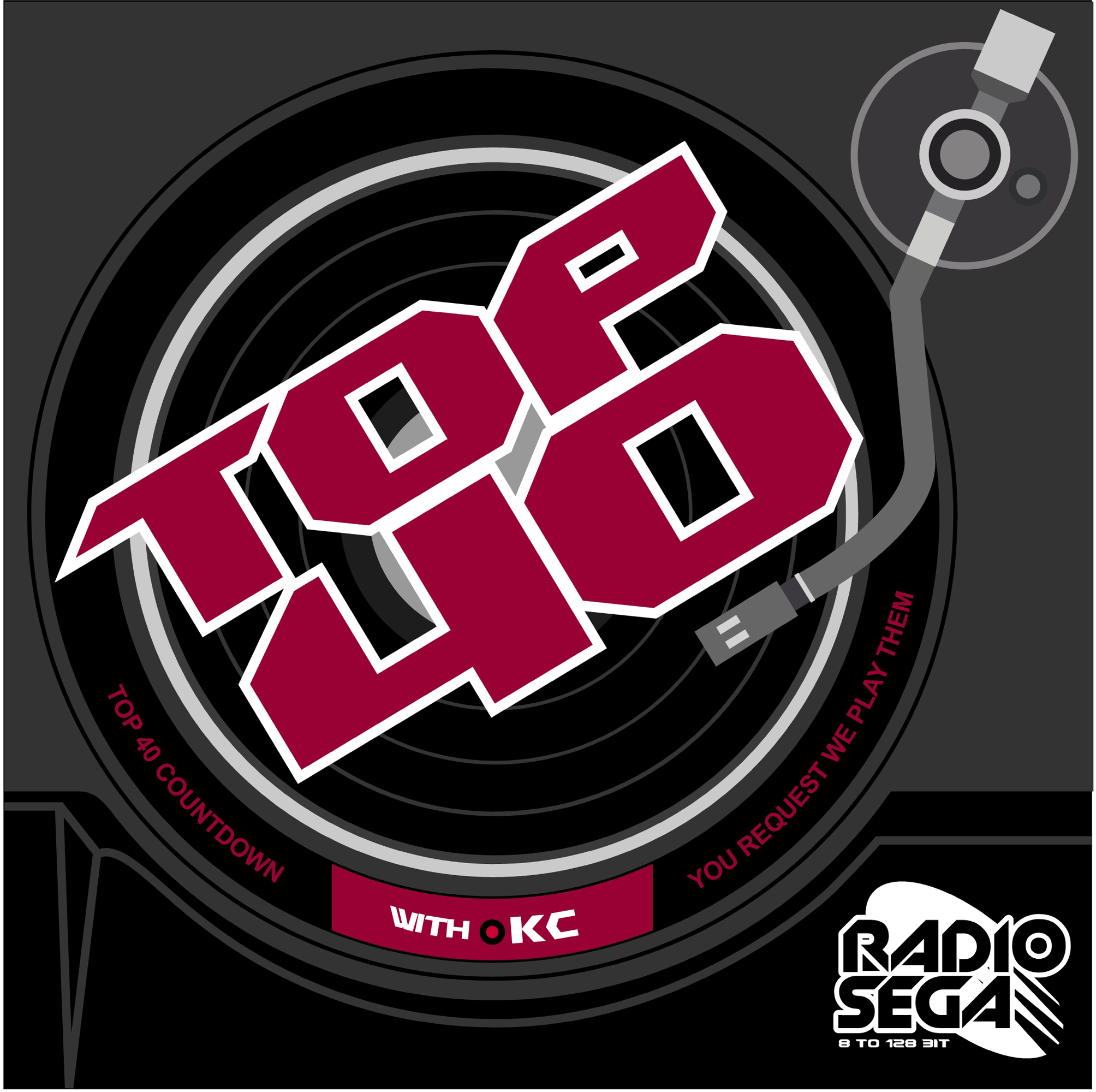 ---
White Boxes, Dolphins and Countdowns
Exciting times ahead for RSTop40 listeners!
First of all, I'd like to thank all those who tuned in to RadioSEGA last week to listen to the first episode of the new season of RSTop40, and all those that downloaded the podcast. Your continued support is what keeps me going and it's good to see everyone coming back after the Summer break!
Secondly, the title of this blog post basically summarizes what the past few/next days of RadioSEGA's Top 40 Countdown will bring.
This week, we'll have a regular show, but apart from the countdown we'll be focusing on the Dreamcast. It turns 15 this week, don't you know? So expect all Extra tracks and even our Guest Top 5 to be dedicated to SEGA's white box of dreams! Be sure to tune in to RadioSEGA this Monday at 8pm BST to take part in the Dreamcast celebrations!
Then there's next week's show. The first proper special edition of the second season of RSTop40, dedicated to the winner of this year's RadioSEGA Character Battle: Ecco the Dolphin. Our poll is still up and, at the time I'm writing this, 41 people have already taken part in voting for their favourite tracks from Ecco games. There's one week left to vote, so be sure to do so, if you haven't already, and spread the word. Here's the link for quick access.
There was also a nice surprise in the form of a higher quality version of the soundtrack of the original Ecco game for the Mega Drive/Genesis, courtesy of the guys at The 16-bit Audiophile Project. We have already replaced our previous version for this new HQ one in our playlist, but we'll also be using it during the show next week! It's great to see the community working together, don't you think?
As always, thanks for reading and listening and keep your ears on RadioSEGA!
8th September, 2014 - 01:02 GMT
KC
Article viewed 643 times
Comments:
There are no comments for this article.
You need to be logged in to post a comment.
Please login using the boxes at the top of the page.




Requests between 9th Sep and 15th Sep







Replies: 0

Replies: 21

Replies: 2428

Replies: 30

Replies: 60

http://www.segadriven.com/
http://www.lastminutecontinue.com/
http://www.sonicstadium.org/
http://www.summerofsonic.com/
http://outrun86.wordpress.com/
https://www.facebook.com/groups/soniclondon/
https://twitter.com/cavernsofhope
http://16bap.theclassicgamer.net
http://www.sega-addicts.com
http://twitch.tv/thecorndogbandit
http://www.thedreamcastjunkyard.co.uk/
http://yakuzafan.com/
http://puyonexus.com/
http://segabits.com/
https://www.youtube.com/c/NintendoLounge