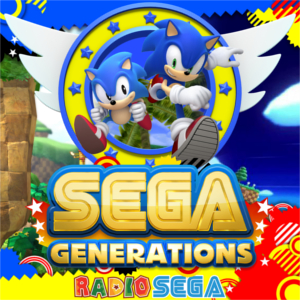 ---
Technical Difficulties Hold the Show Another Week
Technical Difficulties Hold the Show Another Week. Giveaway as well to make up for the wait!
Due to technical difficulties, I am going to have to post pone the next show till next week, but no later. I can promise you guys that the next show WILL be next Thursday, and I will make sure it's worth everyones time and patience. Also, to make up for the delay and the stop of the show, I will be doing a giveaway during next weeks show, and it will be worth it. Details for the giveaway will be posted in the next show blog I do.
Also, I'm changing next weeks show subject to something a little different. Bayonetta will be the focus due to the games release on the Switch and the third game to be arriving soon. I will follow with Valkyrian Chronicles in the following show.
Thank you everyone!
Comments:
There are no comments for this article.
You need to be logged in to post a comment.
Please login using the boxes at the top of the page.




Requests between 7th Apr and 14th Apr







Replies: 41

Replies: 3

Replies: 2510

Replies: 2420

Replies: 43

http://www.segadriven.com/
http://www.lastminutecontinue.com/
http://www.sonicstadium.org/
http://www.summerofsonic.com/
http://outrun86.wordpress.com/
https://www.facebook.com/groups/soniclondon/
https://twitter.com/cavernsofhope
http://16bap.theclassicgamer.net
http://www.sega-addicts.com
http://segadoes.com/
http://thesonicshow.org/
http://twitch.tv/thecorndogbandit
http://www.thedreamcastjunkyard.co.uk/
http://yakuzafan.com/
http://puyonexus.com/
http://segabits.com/
https://www.youtube.com/c/NintendoLounge