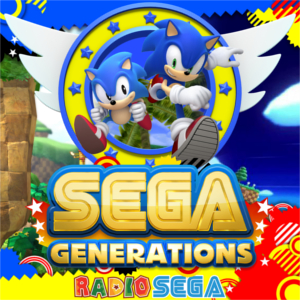 ---
Puyo Puyo Time! It's On!
It's been a long time since we traveled through space/time, huh? Thankfully, we will be on Thursday with Puyo Puyo!
Yes, this weeks theme for SEGA Generations is going to be Puyo Puyo! The beloved SEGA puzzle game featuring the delightful puyo puyos! Come tune in on Thursday to listen to some amazing music from the Puyo Puyo games!
Requests for the Fan Service segment is welcome, so don't hesitate to ask for some tracks to be requested under your name for the show! Just message me on Discord with your request!
Also, don't forget to tune in this week for your second chance at the SEGA History Quiz of the Week! At the end of the season, the winner will receive a $50 Steam Voucher for their choice(s) of SEGA games and so on from Steam! I *MIGHT* even throw in a couple bonus questions for those who weren't able to make it last week!
See you then! It's Puyo Puyo Time!
Comments:
There are no comments for this article.
You need to be logged in to post a comment.
Please login using the boxes at the top of the page.




Requests between 7th Apr and 14th Apr







Replies: 41

Replies: 3

Replies: 2510

Replies: 2420

Replies: 43

http://www.segadriven.com/
http://www.lastminutecontinue.com/
http://www.sonicstadium.org/
http://www.summerofsonic.com/
http://outrun86.wordpress.com/
https://www.facebook.com/groups/soniclondon/
https://twitter.com/cavernsofhope
http://16bap.theclassicgamer.net
http://www.sega-addicts.com
http://segadoes.com/
http://thesonicshow.org/
http://twitch.tv/thecorndogbandit
http://www.thedreamcastjunkyard.co.uk/
http://yakuzafan.com/
http://puyonexus.com/
http://segabits.com/
https://www.youtube.com/c/NintendoLounge