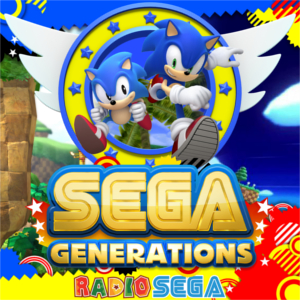 ---
Time To Go To The Tomato Convenience Store!
Maybe we will run into Ryo Hazuki, too! It's time for Shenmue!
This week I am going to dive into a very popular SEGA franchise amongst it's fans, Shenmue! Celebrating it's upcoming re-release on Xbox One, PS4, and PC, it's time I take a very serious look at the history of Shenmue! And I assure you, I'll be working hard to make this episode the best yet!
Don't forget to send me some of your requests for the fan service segment! I expect a ton of requests this time so don't be afraid to send some in!
Also, don't forget to tune in for the question of the week for a chance at the $50 Steam Voucher! Jamie64326 has quite the lead, but I'll definitely be throwing in some Shenmue bonus questions for anyone who wants to catch up!
I look forward to seeing everyone there!
Comments:
There are no comments for this article.
You need to be logged in to post a comment.
Please login using the boxes at the top of the page.




Requests between 3rd Mar and 10th Mar







Replies: 63

Replies: 2

Replies: 20

Replies: 22

Replies: 26

http://www.segadriven.com/
http://www.lastminutecontinue.com/
http://www.sonicstadium.org/
http://www.summerofsonic.com/
http://outrun86.wordpress.com/
https://www.facebook.com/groups/soniclondon/
https://twitter.com/cavernsofhope
http://16bap.theclassicgamer.net
http://www.sega-addicts.com
http://segadoes.com/
http://thesonicshow.org/
http://twitch.tv/thecorndogbandit
http://www.thedreamcastjunkyard.co.uk/
http://yakuzafan.com/
http://puyonexus.com/
http://segabits.com/
https://www.youtube.com/c/NintendoLounge