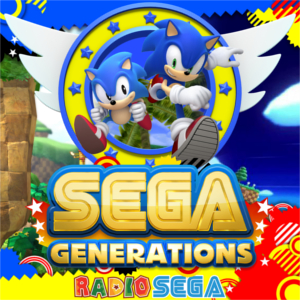 ---
Valkyria Chronicles Soars In!
This weeks theme for SEGA Generations is going to be Valkyrica Chronicles!
On Thursday, get ready to watch war break out as we talk about the military-style SEGA RPG, Valkyria Chronicles! We'll discuss the usual, being how the franchise began, what kept it going, and, of course, the music of Valkyria Chronicles while also discussing the game itself!
Of course, that won't be all! I started in the previous episode a new segment called Fan Service which is a segment dedicated to nothing but requests from you guys! Feel free to message me your request and I'll slide it into the show!
Also, after how much everyone got into the giveaway last week, I had decided to try my own hand at something new for everyone who tunes in from now on! Tune in on Thursday to find out more!
Comments:
There are no comments for this article.
You need to be logged in to post a comment.
Please login using the boxes at the top of the page.




Requests between 7th Apr and 14th Apr







Replies: 41

Replies: 3

Replies: 2510

Replies: 2420

Replies: 43

http://www.segadriven.com/
http://www.lastminutecontinue.com/
http://www.sonicstadium.org/
http://www.summerofsonic.com/
http://outrun86.wordpress.com/
https://www.facebook.com/groups/soniclondon/
https://twitter.com/cavernsofhope
http://16bap.theclassicgamer.net
http://www.sega-addicts.com
http://segadoes.com/
http://thesonicshow.org/
http://twitch.tv/thecorndogbandit
http://www.thedreamcastjunkyard.co.uk/
http://yakuzafan.com/
http://puyonexus.com/
http://segabits.com/
https://www.youtube.com/c/NintendoLounge