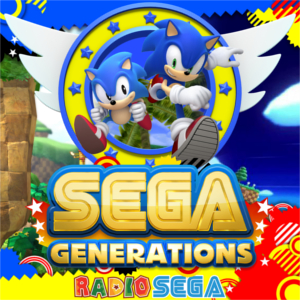 ---
Atlus Generations Episode 1 - Shin Megami Tensei
Atlus Generations episode 1 of SEGA Generations is here, and starting off with a fan favorite, Shin Megami Tensei!
As I had stated in the last episode, I will be starting to do some episodes based on Atlus, a subsidiary group of SEGA, games. They will not all be in consecutive weeks, but the first one will be featured on the next episode of SEGA Generations on Thursday.
For the first episode of Atlus Generations, Shin Megami Tensei is the focus!
Same premise but with an Atlus game, I will be taking you through its history as well as air its music as well that made it exceptional! (And I gotta say, I particularly am gonna really enjoy this one myself!) Feel free to tune in, and definitely send me your requests for the 'Fan Service' segment!
I hope to see you guys there!
Comments:
There are no comments for this article.
You need to be logged in to post a comment.
Please login using the boxes at the top of the page.




Requests between 3rd Mar and 10th Mar







Replies: 63

Replies: 2

Replies: 20

Replies: 22

Replies: 26

http://www.segadriven.com/
http://www.lastminutecontinue.com/
http://www.sonicstadium.org/
http://www.summerofsonic.com/
http://outrun86.wordpress.com/
https://www.facebook.com/groups/soniclondon/
https://twitter.com/cavernsofhope
http://16bap.theclassicgamer.net
http://www.sega-addicts.com
http://segadoes.com/
http://thesonicshow.org/
http://twitch.tv/thecorndogbandit
http://www.thedreamcastjunkyard.co.uk/
http://yakuzafan.com/
http://puyonexus.com/
http://segabits.com/
https://www.youtube.com/c/NintendoLounge