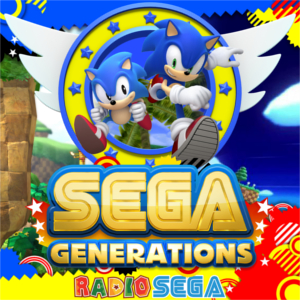 ---
Time to Splash Through Time!
Another relaxing, peaceful show, but this time under the sea!
This week, we don our swimwear and join Ecco the Dolpin in this weeks SEGA Generations! As usual, we will be taking you through the generations and exploring what made Ecco the Dolphin what it was, what it went through, and that music that carried it along! Of course, this weeks show will be like the last with a more relaxed and satisfying feel instead of the usual energetic feel like in previous shows before the Shenmue!
I'm all for any and all requests so send them my way if you have any! Also don't forget to stay tuned for another chance at a $50 Steam voucher!
Also expect a surprising change to the show starting next week that may catch a few of you guys' attention! What could it be? You'll just have to tune in to find out now won't you?
Comments:
There are no comments for this article.
You need to be logged in to post a comment.
Please login using the boxes at the top of the page.




Requests between 12th Aug and 18th Aug







Replies: 11

Replies: 2427

Replies: 26

Replies: 29

Replies: 5

http://www.segadriven.com/
http://www.lastminutecontinue.com/
http://www.sonicstadium.org/
http://www.summerofsonic.com/
http://outrun86.wordpress.com/
https://www.facebook.com/groups/soniclondon/
https://twitter.com/cavernsofhope
http://16bap.theclassicgamer.net
http://www.sega-addicts.com
http://twitch.tv/thecorndogbandit
http://www.thedreamcastjunkyard.co.uk/
http://yakuzafan.com/
http://puyonexus.com/
http://segabits.com/
https://www.youtube.com/c/NintendoLounge