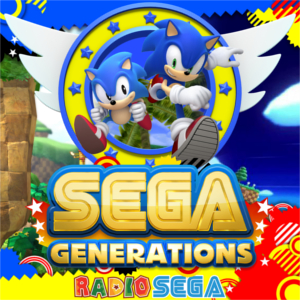 ---
Only a Tad Longer Wait..
Then the show will be back in full on swing!
Due to figuring out the issue of the show from last time with KC and conflicts with my work schedule, I am unable to do my show this week, but next week, my show is back! Right back at ya live, back on Thursdays at 5pm EST, with the Persona show for a guarantee! And to make up for the issues I am going to do another live giveaway much like the Bayonetta show I did at the return of my show! Not sure what the giveaway will be but I assure you all it'll be worth the wait! (Much like the Bayonetta giveaway)
Spots are still available for the Fan Service segment, and I plan to have a special for SEGA Generations taking place the week after, so stay tuned for that!
See ya guys there! And sorry for the wait! Know it'll be worth the wait!
Comments:
There are no comments for this article.
You need to be logged in to post a comment.
Please login using the boxes at the top of the page.




Requests between 15th Jul and 21st Jul







Replies: 29

Replies: 2427

Replies: 24

Replies: 5

Replies: 58

http://www.segadriven.com/
http://www.lastminutecontinue.com/
http://www.sonicstadium.org/
http://www.summerofsonic.com/
http://outrun86.wordpress.com/
https://www.facebook.com/groups/soniclondon/
https://twitter.com/cavernsofhope
http://16bap.theclassicgamer.net
http://www.sega-addicts.com
http://twitch.tv/thecorndogbandit
http://www.thedreamcastjunkyard.co.uk/
http://yakuzafan.com/
http://puyonexus.com/
http://segabits.com/
https://www.youtube.com/c/NintendoLounge