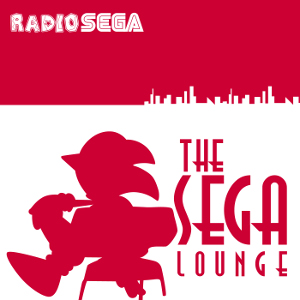 ---
An Update!
Time for a much overdue update on the state of the Lounge.
Hello, everyone! Contrary to your (and mine as well) expectations, The SEGA Lounge has been a bit hit and miss in the last few weeks. That's due to my difficulty in getting guests that don't cancel their appearance because of a last minute issue, and me being swamped with work and personal life matters.
That being said, tonight's not the night the show returns to the airwaves, but I thought it'd be nice to give your some sort of justification and my apologies for how this last stretch of The SEGA Lounge has been going.
With that in mind, here's what I can tell you about upcoming episodes:
We're working on some pretty cool interviews and trying to schedule some awesome guests, including some of the ones you voted for in that poll, remember?
A few of those guests are tied to some upcoming projects and we're waiting for their go-ahead to be able to actually have them on the show and discuss them.
There will be at least one last roundtable episode until the season finale.
The plan is to come back in a couple of weeks, so some time in November.
So there you have it, folks. I hope you understand and appreciate your patience. Until the show returns, you can catch previous episodes in podcast form. At this point, the most recent episodes are missing but they will be up there soon. Click here and search for The SEGA Lounge to get all the links.
Once again, my apologies and thanks!
26th October, 2017 - 21:16 GMT
KC
Article viewed 377 times
Comments:
There are no comments for this article.
You need to be logged in to post a comment.
Please login using the boxes at the top of the page.




Requests between 9th Sep and 16th Sep







Replies: 5

Replies: 134

Replies: 1011

Replies: 16

Replies: 2417

http://www.segadriven.com/
http://www.lastminutecontinue.com/
http://www.sonicstadium.org/
http://www.summerofsonic.com/
http://outrun86.wordpress.com/
https://www.facebook.com/groups/soniclondon/
https://twitter.com/cavernsofhope
http://16bap.theclassicgamer.net
http://www.seganerds.com
http://www.sega-addicts.com
http://segadoes.com/
http://thesonicshow.org/
http://twitch.tv/thecorndogbandit
http://www.thedreamcastjunkyard.co.uk/
http://yakuzafan.com/
http://puyonexus.com/