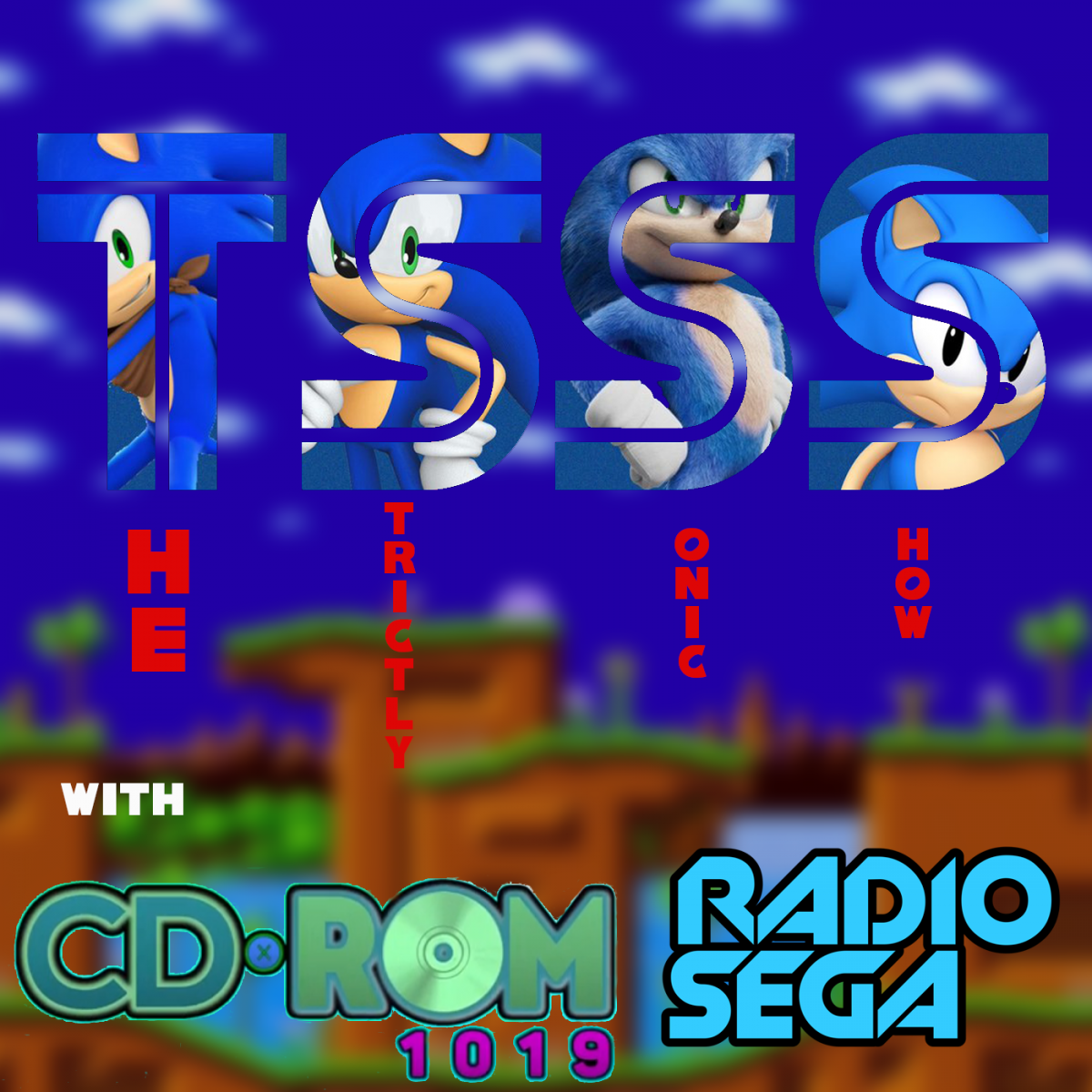 ---
Hello?....Is this thing on?
Welcome to TSSS Show Blog
Oh yeah...this is a feature on RadioSEGA.
*Clears throat*

HELLO AND WELCOME one and all to the Official "The Strictly Sonic Show" Show Blog.
I'll be using blog weekly to update you on whats to come for the weeks episode of TSSS.
If you're asking yourself, "what is the Strictly Sonc Show", then lets enlighten you dear reader.
As the name implies, the show is, well, strictly Sonic content. None of that other SEGA fluff. We're focusing on the one, the only, authentic, true blue, blue blur, Sonic the Hedgehog.

TSSS Is probably like livecasts you've heard before, but with a couple key differences.
First, Like every human who roams the earth, but unlike traditional RS livecasts, TSSS begins well aware that even IT can not escape father time. Thats right! The first episode hasn't even aired and it ALREADY has an expiration date. When will that be? Simply put, it'll be when we run out of Sonic games to discuss. But this show isn't about the beginning, or the ending, but rather the journey we've taken along the way. Kinda just like your favorite anime! But without the useless filler.
Secondly, TSSS is NOT a request show....Sorry. No requests to be had here. Each episode has a pre-set track list that will be played accordingly. You can send me requests if you want...just be aware I won't play them.
Third, TSSS is not bound by timeslot, but rather bound by process. Which is to say that there is no consistant length per episode. Why? Well, some Sonic games had more work put into the sound track than others. And while I may occassionally look for ways to pad the run time of the show, each episode will basically take as long as it takes to go throguh the soundtrack for the week, plus discussion. Ever hear of Hawaiian Time? Basically that.

More context? Each week, we'll tackle a new Sonic game, probably in chronological order...because I'm lame that way. We'll play the entire sound track for the game and discuss our favorites, and not so favorites about each title. Warning: Episodes will contain opinion. If you haven't figured it out by now, this is a Literal show of appreciation. I provide YOU the music, and YOU appreciate it!

So there you have it. Have you been looking for a way to appreciate the franchise from the beginning all over again. We know you have, we've been there. So grab your nostalgia glasses, strap in, strap on, and enjoy the sensual sounds of the The Striclty Sonic Show!
3rd February, 2021 - 02:46 GMT
cdrom1019
Article viewed 98 times
Comments:
There are no comments for this article.
You need to be logged in to post a comment.
Please login using the boxes at the top of the page.




Requests between 22nd Feb and 28th Feb







Replies: 43

Replies: 1020

Replies: 2

Replies: 173

Replies: 87

http://www.segadriven.com/
http://www.lastminutecontinue.com/
http://www.sonicstadium.org/
http://www.summerofsonic.com/
http://outrun86.wordpress.com/
https://kngi.org/
https://eccothedolphin.net/
http://16bap.theclassicgamer.net
http://www.sega-addicts.com
http://soniccagedome.net/
http://twitch.tv/thecorndogbandit
http://www.thedreamcastjunkyard.co.uk/
http://yakuzafan.com/
http://puyonexus.com/
http://segabits.com/
https://www.youtube.com/c/NintendoLounge
https://dreamcastyears.co.uk/