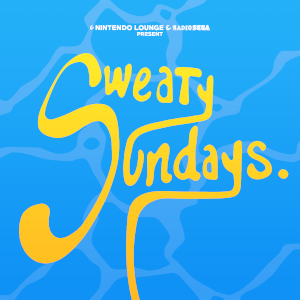 ---
Introducing Sweaty Sundays!
Things get sweaty on Sundays at 2pm UK time.
It has been a while since I've made a blog post on RadioSEGA, but I come to you today with some exciting news.
For three years The Voice of SEGA graced listener's ears with many great SEGA vocal tracks. Many great moments were had, interviewing Johnny Gioeli from Crush 40, the Gumnik Saga, Karaoke Tracks of the Week. It was a great time, but all things must come to an end. And that end had come for the Voice of SEGA.
Now introducing, Sweaty Sundays! An hour long talk show podcast where myself, Scott and my pal Jim, discuss all things gaming, movies and everything pop culture. We are already 2 episodes in and it's been a great success so far (If you missed the first two episode you can check them out here).
To tune into Sweaty Sundays live be sure to be right here, at RadioSEGA.net on Sundays, 2pm UK time (9am EST, 6am WST).
6th October, 2018 - 18:49 GMT
DrScottnik
Article viewed 273 times
Comments:
There are no comments for this article.
You need to be logged in to post a comment.
Please login using the boxes at the top of the page.




Requests between 5th May and 12th May







Replies: 0

Replies: 28

Replies: 1016

Replies: 41

Replies: 2423

http://www.segadriven.com/
http://www.lastminutecontinue.com/
http://www.sonicstadium.org/
http://www.summerofsonic.com/
http://outrun86.wordpress.com/
https://www.facebook.com/groups/soniclondon/
https://twitter.com/cavernsofhope
http://16bap.theclassicgamer.net
http://www.sega-addicts.com
http://segadoes.com/
http://thesonicshow.org/
http://twitch.tv/thecorndogbandit
http://www.thedreamcastjunkyard.co.uk/
http://yakuzafan.com/
http://puyonexus.com/
http://segabits.com/
https://www.youtube.com/c/NintendoLounge