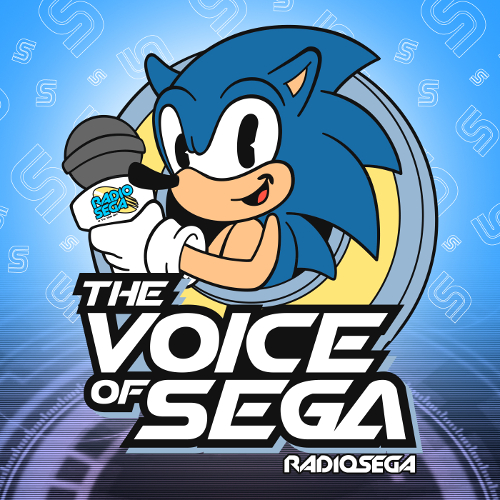 ---
The Voice of SEGA Returns
This is unfortunately not an April Fools joke!
After much demand (Literally none), everyone's favourite meme boi is back for another series of The Voice of SEGA.

But what is the Voice of SEGA you ask? Well, I'm glad you asked me who is writing this post. It's an hour-ish long show playing all the best vocal tracks from SEGA's many games! So tune in to hear some of your favourites like Live and Learn, Wonderman and Can You Feel The Sunshine just to name a few!
But, when does the Voice of SEGA air? Wow, you're asking all the right questions, aren't ya?!

The Voice of SEGA Season 3 starts on the 7th of April (Saturday) at 3pm BST/4pm CEST/10am EDT/7am PDT.
Follow @VoiceOfSEGA to request any vocal tracks you would like to hear for the first show back.
See ya then.
1st April, 2018 - 17:46 GMT
DrScottnik
Article viewed 307 times
Comments:
There are no comments for this article.
You need to be logged in to post a comment.
Please login using the boxes at the top of the page.




Requests between 7th Apr and 14th Apr







Replies: 41

Replies: 3

Replies: 2510

Replies: 2420

Replies: 43

http://www.segadriven.com/
http://www.lastminutecontinue.com/
http://www.sonicstadium.org/
http://www.summerofsonic.com/
http://outrun86.wordpress.com/
https://www.facebook.com/groups/soniclondon/
https://twitter.com/cavernsofhope
http://16bap.theclassicgamer.net
http://www.sega-addicts.com
http://segadoes.com/
http://thesonicshow.org/
http://twitch.tv/thecorndogbandit
http://www.thedreamcastjunkyard.co.uk/
http://yakuzafan.com/
http://puyonexus.com/
http://segabits.com/
https://www.youtube.com/c/NintendoLounge