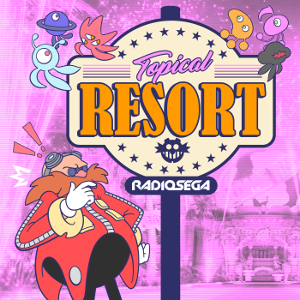 ---
Popping Puyo and Tilting Tetrominos!
Or Tetris Pieces and Beans for uneducated gamers...
So Friday marks the release date of Puyo Puyo Tetris for me as a European PS4 owner (or it would do if I hadn't accidently received the game a day early...), so I thought to myself, why not take a dive into both of the puzzle juggernauts?
The topic of this episode is: The Puyo Puyo and Tetris Series'
Let's also take a look at the segments on this weeks' show:
Request Resort
Here's the list of eligible games for this week's Request Resort segment:
Dr. Robotnik's Mean Bean Machine
Puyo Pop
Puyo Pop Fever
Puyo Puyo
Puyo Puyo 2 [Mega Drive]
Puyo Puyo 7
Puyo Puyo 15th Anniversary
Puyo Puyo CD
Puyo Puyo Chronicle
Puyo Puyo DA!
Puyo Puyo Fever 2
Puyo Puyo Sun (Saturn)
Puyo Puyo Tetris
Puyo Puyo Vocal Tracks
Puyo Puyo!! 20th Anniversary
Puyo Puyo-N
Tetremix
Tetris (CD-i)
Tetris (Game Boy)
Tetris (NES - Tengen)
Tetris (NES)
Tetris Giant (Tetris Dekaris)
Tetris New Century (SEGAAGES)
Tetris Worlds
Discord Call-in
Got a burning question you'd like to ask? Got an opinion on anything said on the show? Maybe you just want to talk about the games featured. Either way, the Discord Call-in is a way to do that while actually getting your voice onto the show! You may be asking "How do you do this?", and it's very simple. Join our Discord Server by visiting
radiose.ga/discord
and from there, you'll need to grab a microphone and you'll need to join the Chillout Voice Room!
Aside from that, it's business as usual here in the Resort. Of course, ignore the falling jelly and block like substances around the resort. We're not responsible for any damage caused by them.
So if you like your puzzle games to be pleasant, why not tune in at 7PM BST, 8PM CEST, 2PM EDT or 11AM PDT?
28th April, 2017 - 18:16 GMT
GreenViper8
Article viewed 496 times
There are no comments for this article.
You need to be logged in to post a comment.
Please login using the boxes at the top of the page.