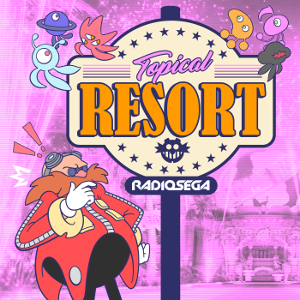 ---
Double the screens, double the fun!
Oh, radio doesn't use screens? Well that feature's useless then...
Get those extra screens at the ready, for it's time to pay a visit to SEGA's library on the other 7th Gen Handheld. This wasn't originally intended to be this week's episode, in fact this was meant to come much later on, but due to time constraints this week thanks to an invasion of the Hidden Palace, we instead continue right where last week's episode left off!
The topic for this episode is: SEGA DS Games
And now it's time for our usual list of segments that will be reappearing on this week's show:
Request Resort
Here's the list of SEGA DS Games you can request music from:
7th Dragon
Infinite Space
Mario & Sonic at the Olympic Games
Mario & Sonic at the Olympic Winter Games (Both Wii and DS versions included)
Phantasy Star 0
Project Rub (Feel the Magic: XY/XX; Kimi no Tame nara Shineru)
Puyo Pop Fever
Puyo Puyo 7
Puyo Puyo Fever 2
Puyo Puyo!
Puyo Puyo!!
Sega Casino
Sega Superstars Tennis
Sonic & Sega All-Stars Racing
Sonic Chronicles: The Dark Brotherhood
Sonic Classic Collection
Sonic Colours
Sonic Rush
Sonic Rush Adventure
Super Monkey Ball Touch & Roll
The Rub Rabbits!
Discord Call-in
Got a burning question you'd like to ask? Got an opinion on anything said on the show? Maybe you just want to talk about anything to do with gaming. Either way, the Discord Call-in is a way to do that while actually getting your voice onto the show! You may be asking "How do you do this?", and it's very simple. Join our Discord Server by visiting
radiose.ga/discord
and from there, you'll need to grab a microphone and you'll need to join the Chillout Voice Room!
So if you're not a fan of the PSP, maybe this episode will fit your tastes more? Tune in at 7PM BST, 8PM CEST, 2PM EDT or 11AM PDT to find out!
8th June, 2017 - 16:20 GMT
GreenViper8
Article viewed 555 times
There are no comments for this article.
You need to be logged in to post a comment.
Please login using the boxes at the top of the page.