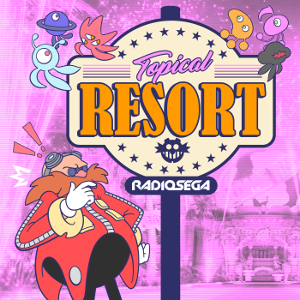 ---
Look at all those E's! All 3 of them...
If Valve can't count to 3, is that why they're never at E3?
Its E3 week, and you know what that means... A lack of sleep for us Europeans! That and video games, lots and lots of video games.
But anyway, we'll be recapping the whole E3 week, looking at all of the main E3 conferences (Except EA because I don't question my sanity on a daily basis).
The topic for this episode is: E3 2017
Here's what's coming up on this week's episode:
Request Resort
Once again, it seems like it'll be a bit difficult to host a Request Resort this week, but It'll carry on anyway!
Here are the rules for this week's Request Resort:
a) If a game announced at E3's soundtrack already exists, you can request it!
b) If the announced game is in a series, you can request music from any of the games in the series.
However, as usual, you'll need to provide me with a tagged MP3 of the song, because there's a high chance that I won't already have it.
Discord Call-in
Got a burning question you'd like to ask? Got an opinion on anything said on the show? Maybe you just want to talk about anything to do with gaming. Either way, the Discord Call-in is a way to do that while actually getting your voice onto the show! You may be asking "How do you do this?", and it's very simple. Join our Discord Server by visiting
radiose.ga/discord
and from there, you'll need to grab a microphone and you'll need to join the Chillout Voice Room!
Been tuning into E3 and want to hear my hot take on the event? Tune in at 7PM BST, 8PM CEST, 2PM EDT or 11AM PDT!
14th June, 2017 - 19:14 GMT
GreenViper8
Article viewed 579 times
There are no comments for this article.
You need to be logged in to post a comment.
Please login using the boxes at the top of the page.