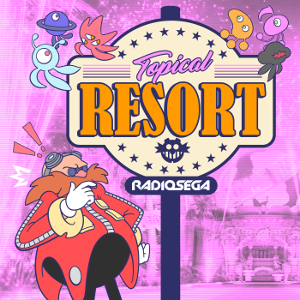 ---
Booting Up!
I really struggled to think of a title for this post...
After months and months of requesting it, it's finally happening. Since the start of the show, a certain listener has asked for this episode on multiple occasions, and now I'm finally getting around to it. So after 7 months, we'll finally be taking a look at SEGA Games on the Commodore 64 at the request of Jamie64326!
The topic for this episode is: SEGA C64 Games
Here's what's coming up on this week's episode:
Request Resort
Here's the list of games eligible for this week's Request Resort:
Action Fighter [C64]
After Burner [C64]
Alien Storm [C64]
Altered Beast [C64]
Bonanza Bros [C64]
Crack Down [C64]
Dynamite Dux [C64]
Enduro Racer [C64]
Frogger [C64]
Galaxy Force II [C64]
Golden Axe [C64]
Hot-Rod [C64]
OutRun [C64]
OutRun Europa [C64]
OutRun Europa (Early Version) [C64]
Power Drift [C64]
Quartet [C64]
Scramble Spirits [C64]
Shadow Dancer [C64]
Shinobi [C64]
Sonic Boom [C64]
Space Harrier [C64]
Space Harrier II [C64]
Super Hang-On [C64]
Super Monaco GP [C64]
Thunder Blade [C64]
Time Scanner [C64]
Turbo OutRun [C64]
Wonder Boy [C64]
Wonder Boy in Monster Land [C64]
Discord Call-in
Got a burning question you'd like to ask? Got an opinion on anything said on the show? Maybe you just want to talk about anything to do with gaming. Either way, the Discord Call-in is a way to do that while actually getting your voice onto the show! You may be asking "How do you do this?", and it's very simple. Join our Discord Server by visiting
radiose.ga/discord
and from there, you'll need to grab a microphone and you'll need to join the Chillout Voice Room!
Are you a fan of the juggernaut home computer? Then why not tune in at 7PM BST, 8PM CEST, 2PM EDT or 11AM PDT?
18th October, 2017 - 18:57 GMT
GreenViper8
Article viewed 688 times
Comments:
There are no comments for this article.
You need to be logged in to post a comment.
Please login using the boxes at the top of the page.




Requests between 18th May and 24th May







Replies: 1522

Replies: 181

Replies: 2

Replies: 838

Replies: 3660

http://www.segadriven.com/
http://www.lastminutecontinue.com/
http://www.sonicstadium.org/
http://www.summerofsonic.com/
http://outrun86.wordpress.com/
https://www.facebook.com/groups/soniclondon/
https://eccothedolphin.net/
http://16bap.theclassicgamer.net
http://www.sega-addicts.com
http://twitch.tv/thecorndogbandit
http://www.thedreamcastjunkyard.co.uk/
http://yakuzafan.com/
http://puyonexus.com/
http://segabits.com/
https://www.youtube.com/c/NintendoLounge
https://kngi.org/