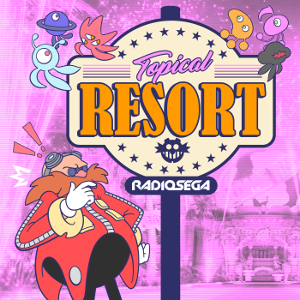 ---
We're at Pumpkin Resort, you ready?
I ain't gonna let it get to me...
Once again, we've reached the end of the month, so that means only one thing here at the Resort. It's time for a News Roundup... with a twist!
The end of October can also only mean one thing. It's time for the obligatory spooky episode! So we'll be talking the news, while playing spoopy music, you know, 2 things that go hand in hand.
The topic for this episode is: Off-Topic/Halloween
Here's what's coming up on this week's episode:
Request Resort
Normally on the Off-Topic weeks, we allow you to request any gaming music, even though we would prefer it to be SEGA. However, due to the Halloween theme of the episode, this week we'll only be taking requests for Halloween related SEGA music.
Discord Call-in
Got a burning question you'd like to ask? Got an opinion on anything said on the show? Maybe you just want to talk about anything to do with gaming. Either way, the Discord Call-in is a way to do that while actually getting your voice onto the show! You may be asking "How do you do this?", and it's very simple. Join our Discord Server by visiting
radiose.ga/discord
and from there, you'll need to grab a microphone and you'll need to join the Chillout Voice Room!
Do you want to hear the month's SEGA headlines? Or perhaps you just want to listen to the music to get in spirit for Halloween? Then tune in at 7PM BST, 8PM CEST, 2PM EDT or 11AM PDT!
25th October, 2017 - 13:40 GMT
GreenViper8
Article viewed 459 times
There are no comments for this article.
You need to be logged in to post a comment.
Please login using the boxes at the top of the page.