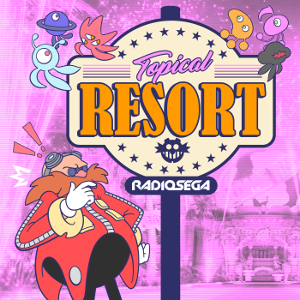 ---
Analyse the rhythms!
Because everyone was going to make an "Identify the beats" joke.
I present possibly the most original idea for a RadioSEGA LiVE show maybe ever (well, only after Sonic specials of course). In fact, it's so original, I actually already did an episode on this concept, albeit on a different show. It's time to get funky with some Jet Set Radio love!
As much as we praise him, we can't let Hideki get all the love this episode however (although he will receive a fair chunk of it!), so we're gonna play the absolute best, but maybe look at some licensed tracks or more obscure tracks in the series.
The topic for this episode is: Jet Set Radio
Here's what's coming up on this week's episode:
Request Resort
The list of games eligible for this week's Request Resort are:
HOVER: Revolt of Gamers (Hideki Naganuma tracks only)
Jet Set Radio
Jet Set Radio Future
Jet Set Radio [GBA]
Ollie King
Discord Call-in
Got a burning question you'd like to ask? Got an opinion on anything said on the show? Maybe you just want to talk about anything to do with gaming. Either way, the Discord Call-in is a way to do that while actually getting your voice onto the show! You may be asking "How do you do this?", and it's very simple. Join our Discord Server by visiting
radiose.ga/discord
and from there, you'll need to grab a microphone and you'll need to join the Chillout Voice Room!
Do you want to rollerblade down the crowded streets of Japan? Or just chill out to some of the funkiest and most relaxed beats from the SEGA world? Then why not tune in at 7PM GMT, 8PM CET, 2PM EST or 11AM PST?
8th November, 2017 - 23:16 GMT
GreenViper8
Article viewed 660 times
There are no comments for this article.
You need to be logged in to post a comment.
Please login using the boxes at the top of the page.