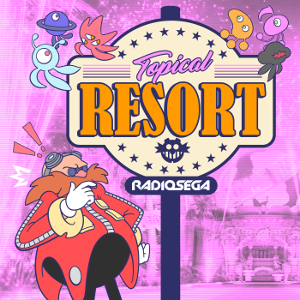 ---
Let the festivities begin!
WinterFest returns and there's no better way to kick it off than with... ViPER...
It's that time of year again. No, not the time of year where we do a Dreamcast special, that was last week silly. Instead, it's WinterFest time! On Friday, Satur(n)day and Sunday, prepare your ears for an event full of great SEGA tuneage! There are shows from hosts, guests and... me.
The topic for this episode is: Winter Levels in SEGA Games
Here's what's coming up on this week's episode:
Request Resort
This week's Request Resort doesn't have a list of eligible games, due to the fact that this topic is focusing in on individual levels. So instead, please send me any Winter SEGA tracks you know of that you would like to be played.
The usual requesting rules still apply however, this music must be relating to the topic of the episode, and must be from a SEGA game, unless it is a 3rd party game on a SEGA console.
Trivia Coast
For the first time since April, the Trivia Coast returns to give away some SEGA prizes to keep you busy this Winter season! We'll be asking 3 questions, all of which are a different difficulty, and if you answer correctly, your name will be drawn at random from a virtual hat! Brush up ready on your SEGA knowledge as it will come very much in handy!
Do you prefer the winter over the summer? Are you a fan of great SEGA tunes that also happen to get you in the festive mood? Then why not tune in at 7PM GMT, 8PM CET, 2PM EST or 11AM PST?
PS: Sorry for the delay in uploading this post. I was waiting for the schedule to be posted before making this post, and then forgot to upload it after the schedule was up. Whoops!
15th December, 2017 - 17:25 GMT
GreenViper8
Article viewed 366 times
There are no comments for this article.
You need to be logged in to post a comment.
Please login using the boxes at the top of the page.