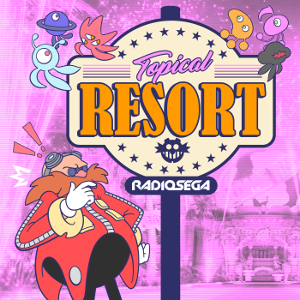 ---
Consult the encyclopedia!
And the map, and the thesaurus, and the the dictionar...
Apologies for taking so long to upload this blog post. For the past few days there's been some family issues that I don't want to get into which stopped me from making this post, but at least it's up now!

Moving on from that, we're going to take another listener request. Most will say that I'm running out of ideas 2 episodes in, but in reality I'd forgotten that this was actually a request until I read back through the forums. As for what the topic is though, especially since the title was so vague... well, you'll see in just a second.

The topic for this episode is: Atlus

Here's what's coming up on this week's episode:

Request Resort
Here is the list of games eligible for this week's Request Resort:
Devil Survivor 2: Record Breaker
Dragon's Crown Pro
Etrian Mystery Dungeon
Etrian Mystery Dungeon 2
Etrian Odyssey 2 Untold: The Fafnir Knight
Etrian Odyssey V
Odin Sphere Leifthrasir
Persona 3: Dancing Moon Night
Persona 4: Dancing All Night
Persona 4 Arena Ultimax (Persona 4: The Ultimax Ultra Suplex Hold)
Persona 5
Persona 5: Dancing Star Night
Persona Q: Shadow of the Labyrinth
Radiant Historia: Perfect Chronology
Shin Megami Tensei: Strange Journey Redux
Shin Megami Tensei IV: Apocalypse
Tokyo Mirage Sessions ♯FE

You can get in your requests for this segment over on Twitter (@RadioSEGA, @TopicalResort or @TheGreenViper8), you can send me a PM on our Discord server (radiose.ga/discord) or you can email me at topicalresort@gmail.com.

Discord Call-In
Got a burning question you'd like to ask? Got an opinion on anything said on the show? Maybe you just want to talk about anything to do with gaming. Either way, the Discord Call-in is a way to do that while actually getting your voice onto the show! You may be asking "How do you do this?", and it's very simple. Join our Discord Server by visiting radiose.ga/discord and from there, you'll need to grab a microphone and you'll need to join the Chillout Voice Room!

Are you a fan of Atlus and their quirky lineup of games? Then why not tune in at 7PM BST, 8PM CEST, 2PM EDT or 11AM PDT?
6th July, 2018 - 13:40 GMT
GreenViper8
Article viewed 329 times
Comments:
There are no comments for this article.
You need to be logged in to post a comment.
Please login using the boxes at the top of the page.




Requests between 15th Jul and 21st Jul







Replies: 29

Replies: 2427

Replies: 24

Replies: 5

Replies: 58

http://www.segadriven.com/
http://www.lastminutecontinue.com/
http://www.sonicstadium.org/
http://www.summerofsonic.com/
http://outrun86.wordpress.com/
https://www.facebook.com/groups/soniclondon/
https://twitter.com/cavernsofhope
http://16bap.theclassicgamer.net
http://www.sega-addicts.com
http://twitch.tv/thecorndogbandit
http://www.thedreamcastjunkyard.co.uk/
http://yakuzafan.com/
http://puyonexus.com/
http://segabits.com/
https://www.youtube.com/c/NintendoLounge