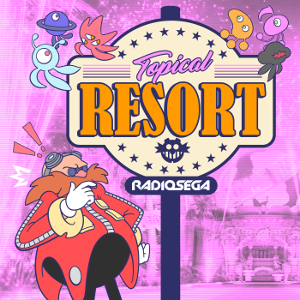 ---
A Change to the Billed Schedule
It's not a fun one, but I don't want to miss my chance to say my own unique goodbye.
wowaka passed away last Friday at the age of 31. I assume most of you will know the name or will have heard of it due to the recent news, but for those of you who don't, you're probably more familiar with some of his songs: Rolling Girl, World's End Dancehall, Two-Faced Lovers. What makes this even sadder from a personal perspective is that I played a remix of one of his songs on Friday, being completely unaware of the happenings just like the rest of the English community.
I want to spend this Friday's episode paying respect to someone who's work means a lot to me, and I'm going to do it in the best way I possibly can: by attempting to celebrate his work and life through a much more sombre episode of this show.
There's a few things I want from you guys however. I want you to send me some songs of his/remixes to play, tell me what some of your favourites and why, and if you have any I want to hear any memories/first time experiences you have with these songs. As for me, I'll be playing through most of if not all of his VOCALOID work, and will be attempting to play some music during his break from VOCALOID, while trying to go through the history of his work.
I hope you'll join me at 7PM BST, 8PM CST, 2PM EDT or 11AM PDT this Friday for a different kind of special episode.

11th April, 2019 - 12:34 GMT
GreenViper8
Article viewed 366 times
Comments:
There are no comments for this article.
You need to be logged in to post a comment.
Please login using the boxes at the top of the page.




Requests between 25th Nov and 1st Dec







Replies: 66

Replies: 45

Replies: 620

Replies: 1

Replies: 140

http://www.segadriven.com/
http://www.lastminutecontinue.com/
http://www.sonicstadium.org/
http://www.summerofsonic.com/
http://outrun86.wordpress.com/
https://www.facebook.com/groups/soniclondon/
https://twitter.com/cavernsofhope
http://16bap.theclassicgamer.net
http://www.sega-addicts.com
http://twitch.tv/thecorndogbandit
http://www.thedreamcastjunkyard.co.uk/
http://yakuzafan.com/
http://puyonexus.com/
http://segabits.com/
https://www.youtube.com/c/NintendoLounge
https://kngi.org/