SEGA Of Europe's Community Team Now Disbanded
SEGA's re-structuring has now affected the Community Team of the company's European Branch , ultimately shutting down that section in the process.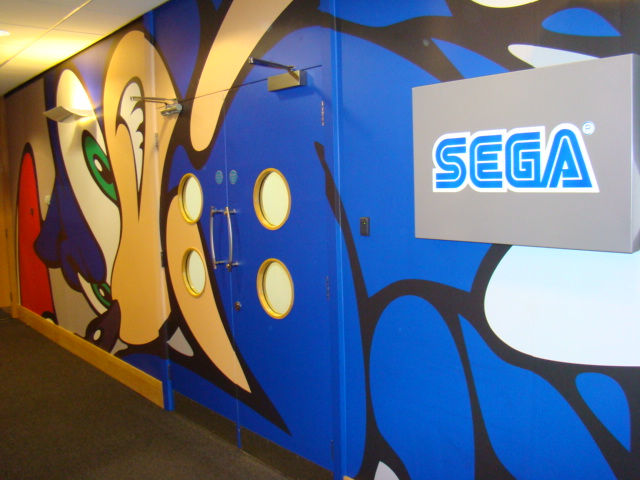 It has been a hectic number of weeks since SEGA of Japan went into financial troubles, and among the major restructuring of both U.S. and U.K. branches, there were unfortunately lots of lay-offs, with many employees sequentially fired. And with the disappointing exit of SEGA of America's Kate Burning, there is conformation that SEGA Europe's lone community manger Laurie Cooper has now parted ways with the company.
From Sonic Wrecks, the sad news of his departure came from his LinkedIn page, where Wrecks founder and former SoE community manager Kevin "ArchangelUK" Eva went to Twitter to see if the SEGA Community Team officially made a conformation of Laurie's leave, after Burning's leave at SoA. Sadly, it was also true for Cooper, and now there is no more Community Team for SEGA Europe:
Laurie had been with SEGA Europe twenty months, he was the representative primarily working on the Football Manager brand, although he managed all SEGA Europe games and aspects off the social media accounts to some degree after I left SEGA. It can't have been easy.

This does of course mean that with Laurie gone, SEGA Europe's dedicated Community team which when I joined was four people strong now consists of… no one. There is Craig over at Creative Assembly still I believe, but the legacy of that golden era, of the likes of Rom, myself and Martin is now dead. Now I'm sure we'll be told that Community is global – which it is to a degree, but there's still a big difference between having someone who you can see and develop regular contact/relationships with. Despite having Kellie in charge of what remains over at SOA, having someone you can ring up and have a chat with during European work hours to see what can be done for your site is a big difference.

From a European contact point of view you've now got no real focus on you… everything I've heard so far has indicated no notification from SEGA on the matter to their contacts which doesn't particularly bode well if they can't even let people know that the person has gone. Who do those people speak to now? Simple fact is they don't know.

ArchangelUK on Laurie's departure
In addition, this also affects SEGA of America, in terms of the work they must do in SEGA Europe's place:
It's also bad news for the SOA based team as their workload presumably goes up by dealing with the European specific accounts like the SEGA Europe YouTube account.
AAUK however believes that this should not go unheard of, and wants the SEGA community to give the upmost respect to what that team has done for the SEGA fans all over Europe:
Laurie deserves better than the silence he's seemingly gotten on his apparent redundancy, though I'd imagine it's probably something that cannot be discussed currently. He deserves thanking certainly and the best of wishes to him for the future. Whilst SEGA fans need to realize just what they've lost in this team. Because believe me, you just lost a lot with the SOE arm effectively dissolving.

So tonight be you SEGA fan or SEGA contact I advise you to raise a glass to the SEGA Europe Community Team. You will never see its like again apparently…

And we're all the lesser for it.
RadioSEGA would also like to give our respects and thanks for what the SoE Community Team has done to their European community, as well fans worldwide. You guys and gals will never be forgotton.
Much Thanks to Sonic Wrecks for the story.
So, how do you feel about this disappointing news? What were your memories of the Community Team and what they done? Give your thoughts in the comments below or in the SEGA News and Events Thread over at our message boards.
12th April, 2012 - 20:05 GMT
Twinny
Article viewed 454 times
You need to be logged in to post a comment.
Please login using the boxes at the top of the page.