3D Classic Number 4 Is Altered Beast
Rise from your Nintendo handheld!
It's not even debatable that Altered Beast is a SEGA classic. The Arcade and Mega Drive title has been in most SEGA collections released to date and many people point this as their first arcade-style beat 'em up ever played.

It's only natural for SEGA to bring this back once more but this time within the '3D Classics' line for the Nintendo 3DS. Following Space Harrier, Super Hang-On and Sonic the Hedgehog, the fourth installment in the series of 3D ports is coming out in Japan next week - May 29th - and it's going to cost the usual 600 yen.

What features can we expect from 3D Altered Beast? Here are few:
Mid-game save.
2-Player local mode (requires both consoles to have the game installed).
'Whimsical transformation' mode - Apparently with this option on you can choose which beast you turn into in every level instead of the fixed transformations on the original game.
Option to use both the analog stick and direction button.
Choose between the Japanese and Western versions of the game.
Controls customization
Switch between stereoscopic 3D mode or CRT mode for a classic feel, complete with rounded screen.
Choose from PSG and FM sound modes.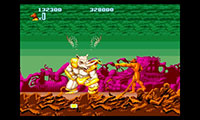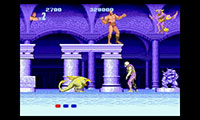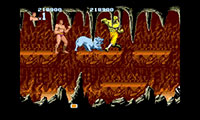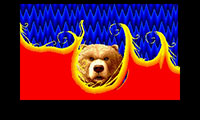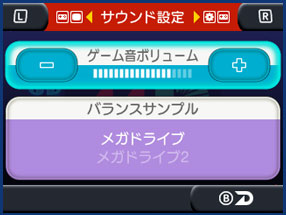 Seems like a nice addition to the 3D Classics range and an interesting way to keep the celebrations going for the Mega Drive's 25th Anniversary. But I can't help but wonder why they did go with this instead of the more obvious After Burner or OutRun. Could there be more titles coming? The year isn't over yet. Stay tuned to RadioSEGA.

Any thoughts on yet another SEGA classic getting the 3D treatment? Planning on getting this game if it ever comes to the West? Share your thoughts in the comments section below.
SOURCE: SEGA of Japan via SEGA Bits.
22nd May, 2013 - 13:59 GMT
KC
Article viewed 1945 times
Comments:
There are no comments for this article.
You need to be logged in to post a comment.
Please login using the boxes at the top of the page.




Requests between 3rd May and 9th May







Replies: 183

Replies: 96

Replies: 850

Replies: 5

Replies: 228

http://www.segadriven.com/
http://www.lastminutecontinue.com/
http://www.sonicstadium.org/
http://www.summerofsonic.com/
http://outrun86.wordpress.com/
https://kngi.org/
https://eccothedolphin.net/
http://16bap.theclassicgamer.net
http://www.sega-addicts.com
http://soniccagedome.net/
http://twitch.tv/thecorndogbandit
http://www.thedreamcastjunkyard.co.uk/
http://yakuzafan.com/
http://puyonexus.com/
http://segabits.com/
https://www.youtube.com/c/NintendoLounge
https://dreamcastyears.co.uk/