Check Out The Official Trailer For Yakuza 1 & 2 HD On The Wii U
Like a Nintendo HD Dragon!
Last week, we showed you some screenshots taken from the SEGA Direct section of Nintendo Direct. Now, SEGA have released an official trailer and official screenshots from one of the announced (and most anticipated) games coming to the Wii U, Yakuza 1 & 2 HD.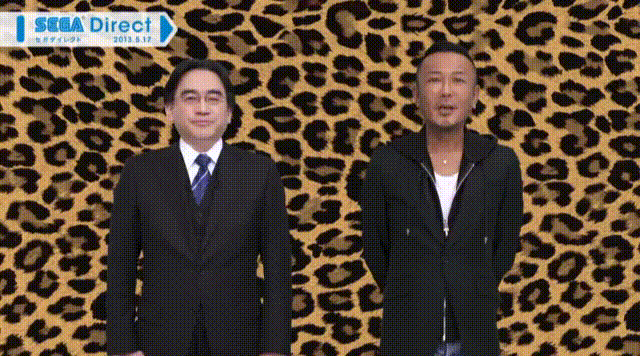 You can check out the trailer below. It's essentially the video shown during the Direct stream, complete with 'Creepy Japanese Gamer Guy' (as I affectionately like to call him).
And here are some screenshots showing gameplay, cutscenes and even some of the Wii U Gamepad functionalities:
Also, check out the game's official site here.
SOURCE: GamesHQMedia Youtube via VG24/7. Additional credit goes to the GameTeaserOfficial Youtube account for the trailer, since GamesHQMedia's channel is now down.
20th May, 2013 - 17:55 GMT
KC
Article viewed 3502 times
Comments:
There are no comments for this article.
You need to be logged in to post a comment.
Please login using the boxes at the top of the page.




Requests between 22nd Nov and 28th Nov







Replies: 126

Replies: 1021

Replies: 636

Replies: 211

Replies: 4

http://www.segadriven.com/
http://www.lastminutecontinue.com/
http://www.sonicstadium.org/
http://www.summerofsonic.com/
http://soniccagedome.net/
http://segabits.com/
https://dreamcastyears.co.uk/
https://twitter.com/segaguys
https://kngi.org/
https://www.thedreamcastjunkyard.co.uk/
https://outrun86.wordpress.com/
https://eccothedolphin.net/
https://16bap.theclassicgamer.net/
https://puyonexus.com/
https://yakuzafan.com/
https://shenmuedojo.com/
https://thesonicpodcast.podbean.com/
https://www.thesegalounge.com/
https://rspicknmix.com