RadioSEGA's WinterFest 2017 - December 15-17th
It's time.
Hey there, RadioSEGA listeners! It's that time of the year again. A time of joy, song... memes. RadioSEGA's WinterFest event is back for its fourth edition.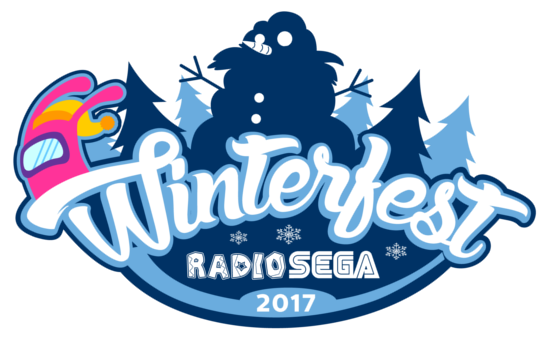 On the weekend of December 15th-17h, you'll be able to tune in to RadioSEGA for a whole bunch of live shows, pre-recorded content, DJ sets and giveaways. One of those giveaways will be happening during the closing show.
What is it, you ask? Well, you're in for a chance to win a limited edition Sonic Mania soundtrack vinyl, with the beautiful works of Tee Lopes. To enter, simply go to our Bandcamp page, download our newest album RadioSEGA Presents: Collision Theory and donate a minimum of £10 towards Special Effect. For each donation of at least £10, you'll get an entry into the special WinterFest raffle to win that limited edition Sonic Mania vinyl.
We'll be posting the full WinterFest 2017 schedule sometime next week, so stay tuned!
7th December, 2017 - 01:41 GMT
KC
Article viewed 1320 times
Comments:
There are no comments for this article.
You need to be logged in to post a comment.
Please login using the boxes at the top of the page.




Requests between 9th Sep and 15th Sep







Replies: 0

Replies: 21

Replies: 2428

Replies: 30

Replies: 60

http://www.segadriven.com/
http://www.lastminutecontinue.com/
http://www.sonicstadium.org/
http://www.summerofsonic.com/
http://outrun86.wordpress.com/
https://www.facebook.com/groups/soniclondon/
https://twitter.com/cavernsofhope
http://16bap.theclassicgamer.net
http://www.sega-addicts.com
http://twitch.tv/thecorndogbandit
http://www.thedreamcastjunkyard.co.uk/
http://yakuzafan.com/
http://puyonexus.com/
http://segabits.com/
https://www.youtube.com/c/NintendoLounge