Voting Is Underway For RadioSEGA's Fan Choice Awards 2017
Vote now for SONG and REMIX of the Year.
In case you missed it, the voting period for this year's edition of RadioSEGA's Fan Choice awards in underway. As in previous years, we tallied up the nominations for best SEGA song AND the votes for best community remixes (thanks SEGA Mixer Drive!) and we have the final polls up and running.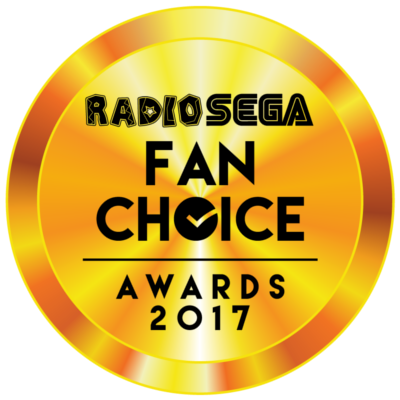 This year, you can choose your Song and Remix of the Year by going to radiose.ga/fanchoice2017. The poll will stay up until December 30th and the results will be announced during a special show airing sometime on December 31st.
Which tracks will be crowned RadioSEGA's Fan Choice Song and Remix of the Year 2017? You decide.
8th December, 2017 - 20:30 GMT
KC
Article viewed 1336 times
Comments:
There are no comments for this article.
You need to be logged in to post a comment.
Please login using the boxes at the top of the page.




Requests between 6th Jan and 12th Jan







Replies: 8

Replies: 4

Replies: 34

Replies: 1470

Replies: 55

http://www.segadriven.com/
http://www.lastminutecontinue.com/
http://www.sonicstadium.org/
http://www.summerofsonic.com/
http://outrun86.wordpress.com/
https://www.facebook.com/groups/soniclondon/
https://twitter.com/cavernsofhope
http://16bap.theclassicgamer.net
http://www.sega-addicts.com
http://twitch.tv/thecorndogbandit
http://www.thedreamcastjunkyard.co.uk/
http://yakuzafan.com/
http://puyonexus.com/
http://segabits.com/
https://www.youtube.com/c/NintendoLounge
https://kngi.org/