Announcing: RadioSEGA's WinterFest 2018 - 14-16th December
5 years strong, it's time to get Festive once again.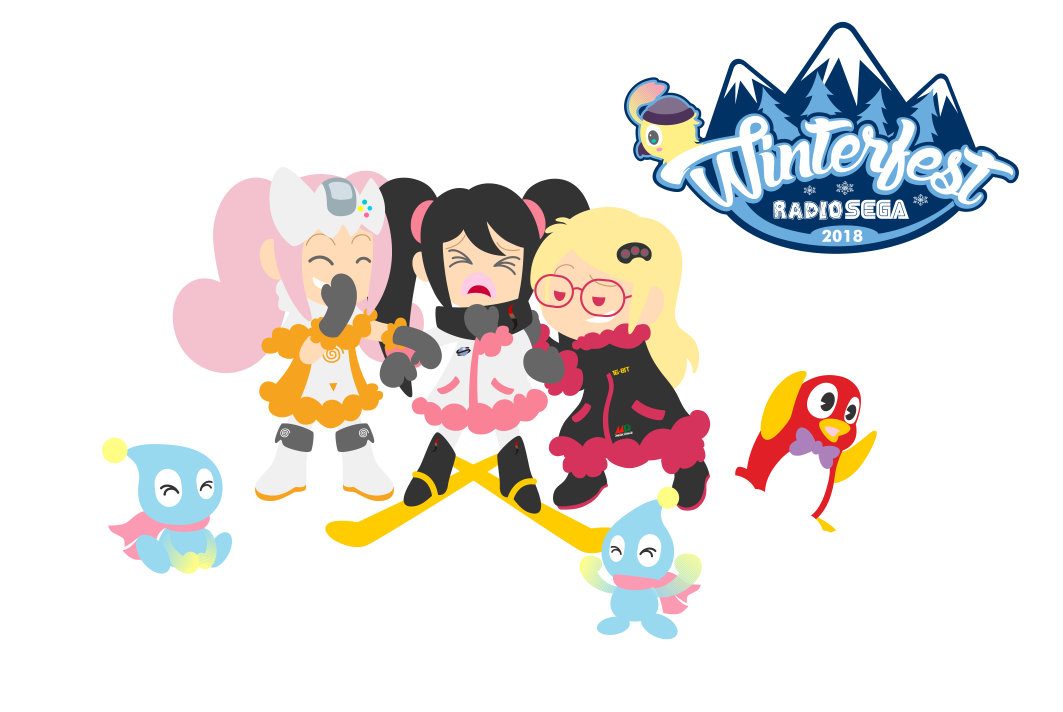 SEGA Hard Girls WF 2018 by Kopke
As first announced on this past week's Topical Resort show, the fifth iteration of our weekend extravaganza - RadioSEGA's WinterFest - is set to warm up our station with a bevy of audio content provided by RadioSEGA LiVE hosts past and present alongside community DJ mixes and specialty programming, clocking in at nearly 40 hours spread over the 14-16th December weekend. The lineup itself is close to completion and will be revealed in the coming days, but we can tell you that GreenViper8 will lead off the first two hours of the Friday portion with his Topical Resort show at a special start time of 5pm GMT/6pm CET/12pm EST/9am PST.

Oh, and there will of course be prize giveaways held during select periods of the 'Fest as well, such as being able to win vouchers courtesy of Insert Coin Clothing.

Will you be getting Festive with us?
8th December, 2018 - 19:24 GMT
Twinny
Article viewed 1713 times
Comments:
There are no comments for this article.
You need to be logged in to post a comment.
Please login using the boxes at the top of the page.




Requests between 21st Sep and 27th Sep







Replies: 38

Replies: 152

Replies: 72

Replies: 2

Replies: 39

http://www.segadriven.com/
http://www.lastminutecontinue.com/
http://www.sonicstadium.org/
http://www.summerofsonic.com/
http://outrun86.wordpress.com/
https://kngi.org/
https://eccothedolphin.net/
http://16bap.theclassicgamer.net
http://www.sega-addicts.com
http://soniccagedome.net/
http://twitch.tv/thecorndogbandit
http://www.thedreamcastjunkyard.co.uk/
http://yakuzafan.com/
http://puyonexus.com/
http://segabits.com/
https://www.youtube.com/c/NintendoLounge