Announcing: Mega Drive Mini Marathon - INFO AND SCHEDULE
A new and ambitious RadioSEGA project is closer to completion than you think! There's special shows, guests and prizes all around the corner.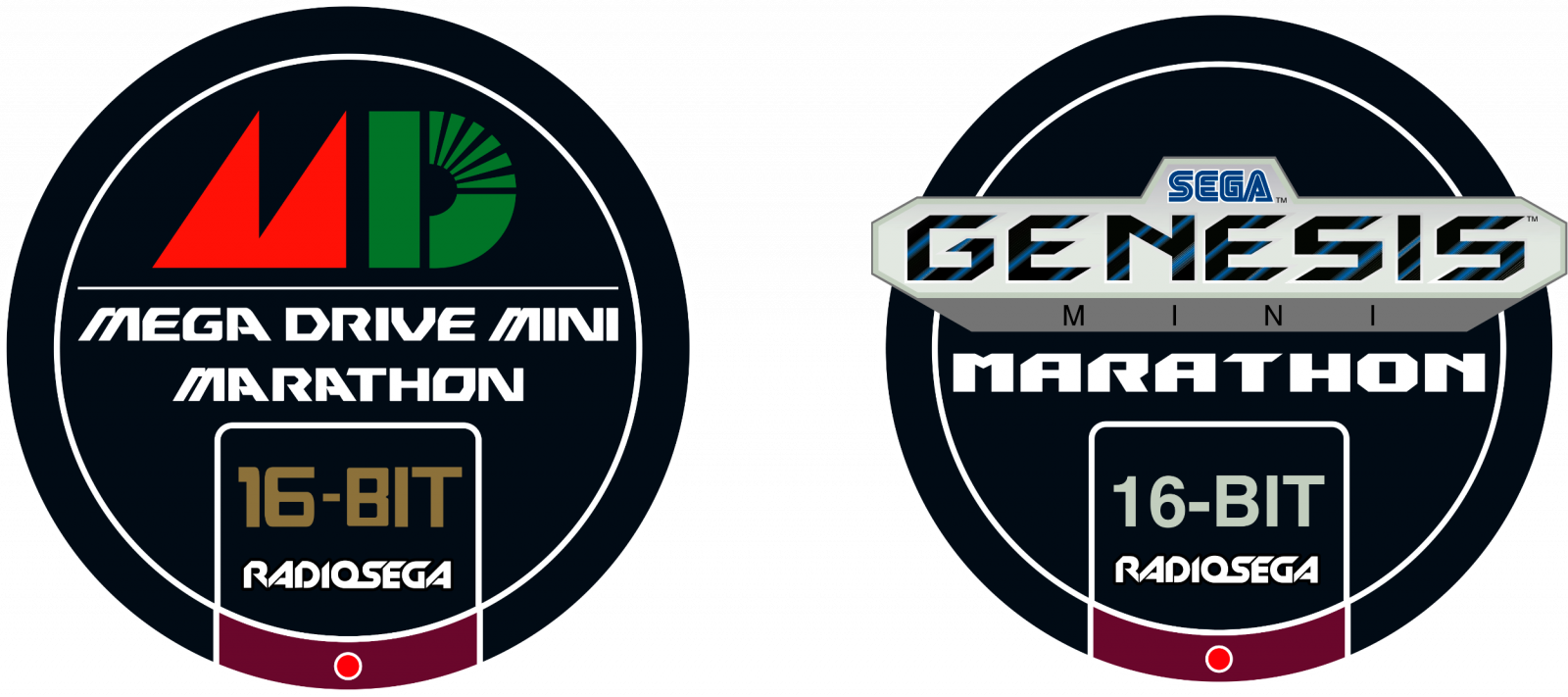 Our 90s SEGA gaming memories are coming back in a big way in a small package with the impending release of the SEGA Mega Drive Mini, and leading up to that, RadioSEGA will be getting into the hype for an entire month chock full of special broadcasts, special guests, AND special prizes! Oh my!

Starting on 2nd September and blast processing (had to sneak in a little Genesis reference for our North American fans) to 3rd October, we'll have special RadioSEGA LiVE programming and other yet-to-be-announced treats running during the month-long span in we're dubbing the "Mega Drive Mini Marathon."

A dedicated, week-by-week schedule detailing everything we have planned will be added and updated each week in this post so do keep coming back periodically to be in the know and our Twitter account for up-to-the-minute updates.

For now though, we're able to present:

Week 1:
Monday, September 2nd at 8PM BST (9PM CST/3PM EDT/12PM PDT): The Manic Jukebox with KC

Week 1 features "Mister Monday" himself KC presenting a Mega Drive-filled edition of The Manic Jukebox. It'll feature tunes from some of the games that will be featured on the new micro device, some of which will be chosen by YOU.

Week 2:
Wednesday, September 11th at 8PM BST (9PM CST/3PM EDT/12PM PDT): Club SEGA with INeedFruit
Friday, September 13th at 9PM BST (10PM CST/4PM EDT/1PM PDT): Last Call: Mega Drive Mix by Rexy

Week 2 sees the return of arcade veteran INeedFruit, this time instead taking it back to the home with an episode focusing on the home console ports of various SEGA arcade games featured on the Mega Drive/Genesis Mini. Last Call also throws its remix heavy hat into the ring, focusing on fan arranges of songs that will be appearing on the mini consoles all over the world, not just in western territories!

Week 3:
Friday, September 20th at 7PM BST (8PM CST/2PM EDT/11AM PDT): "Something Nostalgic I Guess" with GreenViper8

Week 3 has the return of an old face. Resort boss Viper (who is not currently writing about himself in the third person) hosts a show that might be nostalgic in more ways than one, focusing on the music and the history behind SEGA's technically newest console, and we all know that he's about his technicalities... and technical difficulties......


Week 4:
Sunday, September 22th at 10PM BST (11PM CST/5PM EDT/2PM PDT): The Hidden Palace with Skyblaze
Monday, September 23rd at 6PM BST (7PM CST/1PM EDT/10AM PDT): "Mega Drive Mondays" Twitch stream with SEGA of Europe.
Tuesday, September 24th at 8PM BST (9PM CST/3PM EDT/12PM PDT): Ravsdom!!! with Ravsieg
Thursday, September 26th at 8PM BST (9PM CST/3PM EDT/12PM PDT): Memories of SEGA Audio Special with Awinnerwasyou

Week 4 begins inside The Hidden Palace with an even deeper, informative dive into the Mega Drive in this special episode. Just two days later, Chart Toppin' host Ravsieg follows up from his surprise appearance this past Saturday with his elusive "Ravsdom!!!" show, checking out those Mega Drive/Genesis titles that weren't lucky enough to make it onto the newly released micro console.

Between those happenings on the radio, both presenters will also join GreenViper8 and Saturday Night SEGA host Gavvie as part of SEGA of Europe's weekly Mega Drive game stream over at SEGA's offical Twitch.tv channel. Afterward, on Thursday, our on-site series "Memories of SEGA" joins in on the fun as Awinnerwasyou goes on the radio with his personal fondness of the console.

Week 5:
Sunday, September 29th at 8PM BST (9PM CST/3PM EDT/12PM PDT): SEGA Mixer Drive with Rexy

The fifth and final week of our Marathon begins on the remixed side as SMD presents a special edition of our Sunday night remix showcase with arrangements of Mega Drive favourites all stemming off the MD Mini console itself.

The other program we're happy to confirm is a new RadioSEGA's Top 40 Countdown special devoted to your all-time favourite Mega Drive tracks. If you know of our Fan Choice Awards, that method of voting will carry over for this poll: "List your 5 (five) favourite music tracks from the games featured on the Mega Drive/Genesis Mini from favourite (5 pts) to least favourite (1 pt)" This first part of poll will run from today to 15th September. [VOTING FOR THIS LEG OF POLL HAS ENDED.]

Round 2 of the Mega Drive Mini RSTop40 vote is underway! The 40 songs with the most points from the previous round made it through to this 2nd poll, which will help determine your favourite Mega Drive/Genesis Mini song. List your 20 (twenty) favourite music tracks from the games featured on the Mega Drive/Genesis Mini before the October 3rd deadline.
Of course, you want to know about those special prize giveaways~? Well what we can say for now is that part of those prizes include redeemable codes thanks to our pals at SEGA of Europe, as well as some exclusive Mega Drive Mini Marathon merch, as demonstrated in one of the fine advertisements below.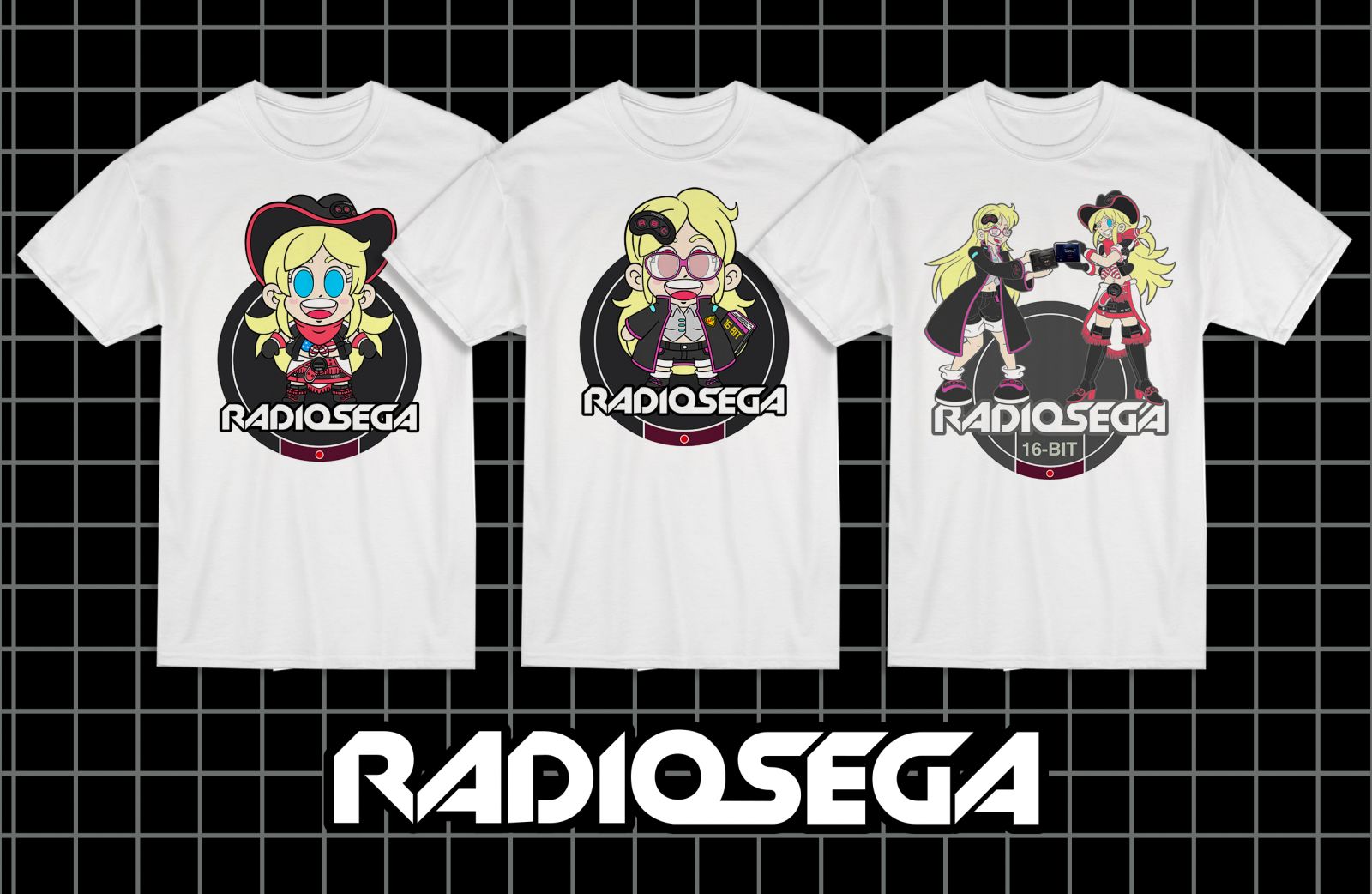 And who could forget our GRAND PRIZE, courtesy of us? We're giving you the opportunity to win a Mega Drive/Genesis Mini that is a region of your choosing! We need one of two things from you though...

1) We want to see an image of you playing a Mega Drive/Genesis game in an unusual place. This could be any place you like and playing any game that you chose. Since we've received quite a few questions about this too, it doesn't have to be on authentic hardware. As long as you're playing the game in any fashion, your submission will be counted.

2) We want to see an image showing your love for the Mega Drive/Genesis. Once again, doesn't necessarily have to be the console itself, but something that shows your love. It could be a piece of artwork, your collection, a story accompanied by a picture or even your playtime in a certain game. As long as it shows your pure passion for the original console and its library in some form, it can be counted.

Rules: Entries close on the 3rd of October at 8PM BST LiVE on RadioSEGA's Top 40 Countdown and the winner's prize will ship all over the world. As mentioned earlier, you will be able to select a region of your choice should you win (i.e. if you are European, you could choose to win an Asian console) or if you already have a console ordered we will reimburse your purchase. Please be prepared to send over your postal address should you win the grand prize.

To enter, please submit your answers on Twitter using #MDMiniMarathon, or via an email to the admin@radiosega.net email address.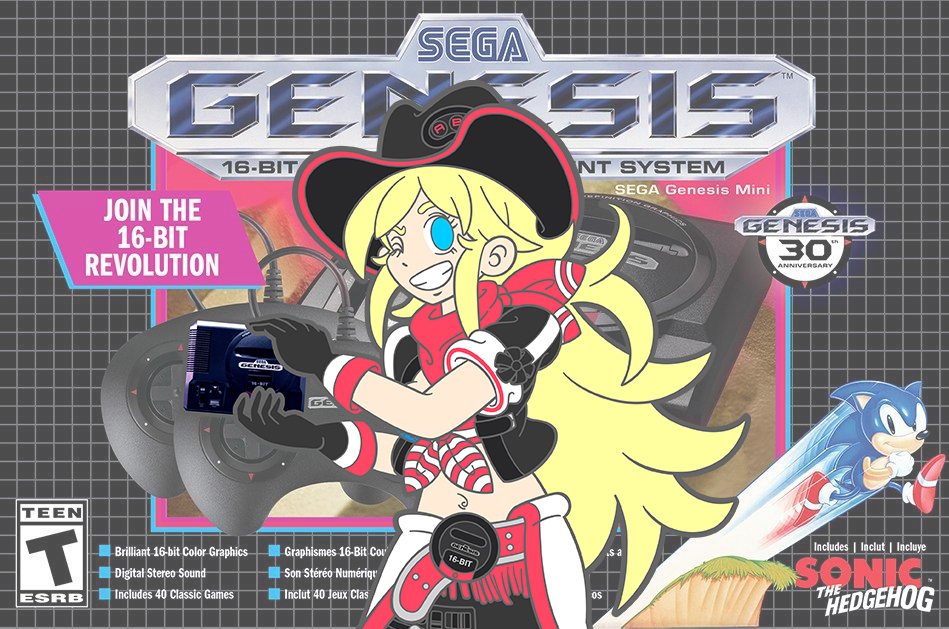 RadioSEGA's Mega Drive Mini Marathon - starts 2nd September. It's gonna be HUGE!
26th August, 2019 - 21:00 GMT
GreenViper8
Article viewed 4845 times
There are no comments for this article.
You need to be logged in to post a comment.
Please login using the boxes at the top of the page.