RadioSEGA's WinterFest 2019 - FULL EVENT SCHEDULE
Five years of festivity all wrapped up into one weekend long package.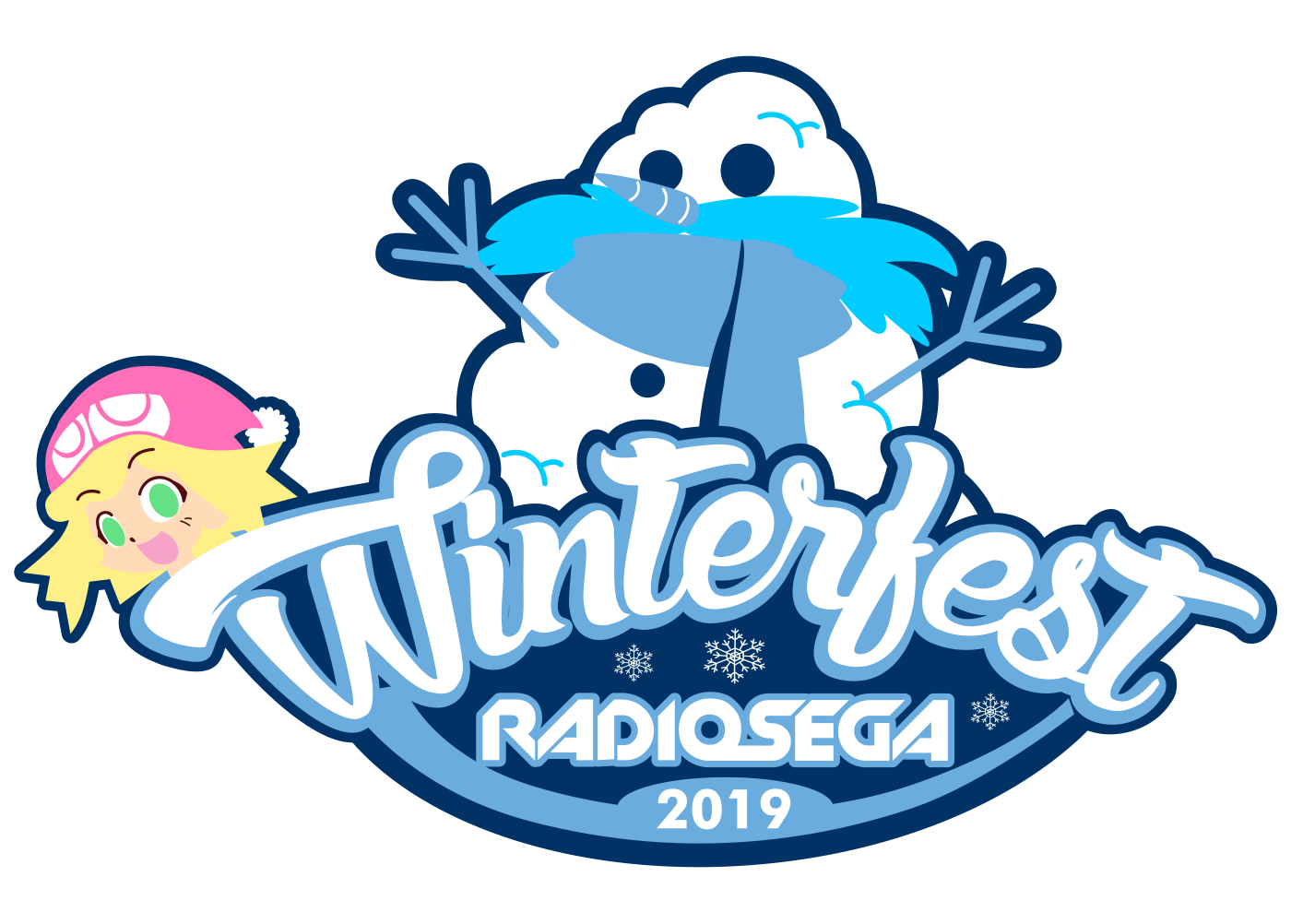 This year we've been hyping up WinterFest a bit ahead of time because the truth is that we've got so many exciting guests on-board, it's been hard to contain our own enthusiasm. You'll see some returning faces, some current faces and a whole host of faces new to the Fest as we celebrate the event's 5th anniversary between December 13th-15th alongside our allies from other stations. With 40 hours of audio content to offer you over the weekend alongside the usual prize giveaways, there's something for everyone regardless of if you're a casual or a hardcore SEGA fan.

When speaking about those prize giveaways that always get people in the gift giving mood, it's important to mention the sponsors that made it happen. Our thanks go out to the show hosts who provided prizes, SEGA of Europe, the SEGA Forever team, SEGA Shop Europe and Insert Coin. Now that we've established the event and who's funding your prize pool, I'm sure you're itching to see the schedule. Without further ado...

Asterisk " * " marks prize giveaway during select broadcast.

Friday, December 13th, 2019:

6PM GMT (7pm CET/1pm EST/10am PST) - The Cyber Razor Cut with SonicYoda from SEGADriven*
8PM GMT (9pm CET/3pm EST/12pm PST) - Nitro Game Injection with KyleJCRB from KNGI Network*
10:10PM GMT (11:10pm CET/5:10pm EST/2:10pm PST) - Turbo Drive Live: Revive with TurboXLR*
11PM GMT (12pm CET/6pm EST/3pm PST) - Last Call: The WinterFest 2019 Sets - #01: Nicolaas Hamman
12:09AM GMT (1:09am CET/7:09pm EST/4:09pm PST) - Chaos Control Center with cdrom1019 and BDX*
2:10AM GMT (3:10am CET/9:10pm EST/6:10pm PST) - Phan-Site Mixtape with ThePhanSite*
4AM GMT (5am CET/11pm EST/8pm PST) - RSN Live with voice*

Saturday, December 14th, 2019:

1PM GMT (2pm CET/8am EST/5am PST) - SEGA SATURN, SHIRO! Podcast
2:09PM GMT (3:09pm CET/9:09am EST/6:09am PST) - The Voice of SEGA with DrScottnik*
3PM GMT (4pm CET/10am EST/7am PST) - Ravsdom!!, hosted by Ravsieg*
5:04PM GMT (6:04pm CET/12:04pm EST/9:04am PST) - Last Call: The WinterFest 2019 Sets - #02: OSC
6PM GMT (7pm CET/1pm EST/10am PST) - Pick n' Mix with GreenViper8*
8:10PM GMT (9:10pm CET/3:10pm EST/12:10pm PST) - Club SEGA with INeedFruit*
10:02PM GMT (11:02pm CET/5:02pm EST/2:02pm PST) - Saturday Night SEGA Episode 300 with Gavvie*
12:03AM GMT (1:03am CET/7:03pm EST/4:03pm PST) - WhirlCast with Fiddle and friends from Radio Whirlwind*
2AM GMT (3am CET/9pm EST/6pm PST) - Blastmas VI, presented by The Blast Processors*
4AM GMT (5am CET/11pm EST/8pm PST) - The Music Plant Zone, hosted by VizardJeffhog*

Sunday, December 15th, 2019:

1PM GMT (2pm CET/8am EST/5am PST)- The Dreamcast Junkyard Dreampod with The Dreamcast Junkyard
2:10PM GMT (3:10pm CET/9:10am EST/6:10am PST) - Sweaty Sundays with DrScottnik and nalbis
3:05PM GMT (4:05pm CET/10:05am EST/7:05am PST) - Last Call: The WinterFest 2018 Sets - #01: RapidRun (2018 Re-run)
4:01PM GMT (5:01pm CET/11:01am EST/8:01am PST) - Radio Redux, presented by Kevin from Last Minute Continue
6:05PM GMT (7:05pm CET/1:05pm EST/10:05am PST) - Sword of SEGA, hosted by Tru Skies*
8:05PM GMT (9:05pm CET/3:05pm EST/12:05pm PST) - SEGA Mixer Drive with Rexy*
10:07PM GMT (11:07pm CET/7:07pm EST/3:07pm PST) - The Hidden Palace with Skyblaze*
11PM GMT (12am CET/6pm EST/3pm PST) - The SEGA Lounge with KC*
1AM GMT (2am CET/8pm EST/5pm PST) - Last Call: The WinterFest 2019 Sets - #04: OverCoat

As is always the case, times are subject to change. Regularly check back on this post and our social media feeds for any further updates to the schedule.
This weekend, we're celebrating #FiveYearsFestive so come and join the fun!
9th December, 2019 - 23:56 GMT
GreenViper8
Article viewed 2603 times
Comments:
There are no comments for this article.
You need to be logged in to post a comment.
Please login using the boxes at the top of the page.




Requests between 19th Oct and 25th Oct







Replies: 156

Replies: 225

Replies: 76

Replies: 9

Replies: 40

http://www.segadriven.com/
http://www.lastminutecontinue.com/
http://www.sonicstadium.org/
http://www.summerofsonic.com/
http://outrun86.wordpress.com/
https://kngi.org/
https://eccothedolphin.net/
http://16bap.theclassicgamer.net
http://www.sega-addicts.com
http://soniccagedome.net/
http://twitch.tv/thecorndogbandit
http://www.thedreamcastjunkyard.co.uk/
http://yakuzafan.com/
http://puyonexus.com/
http://segabits.com/
https://www.youtube.com/c/NintendoLounge